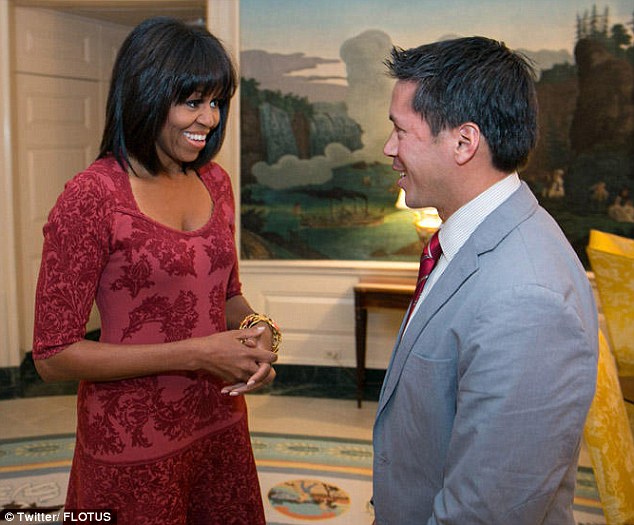 Michelle Obama is officially sporting a new hairstyle just in time to commemorate her 49th birthday and for now the bang haircut has some applauding the first lady whilst others (yours truly) are wincing in painful disbelief.
Since she first entered the White House, Michelle Obama has been sporting a loose and flowing style with her hair tied back but with aspirations for a more sophisticated look the first lady has opted for razor sharp cut which emphasizes her facial features. The NYT's for one has already christened her haircut as the 'Karlie' as a homage to supermodel Karlie Kloss.
So far the response to Mrs Obama's new do' has been positive, with thousands of Twitter users agreeing in unison that they 'love' her new bangs.
Then there are those who wail for the days that first ladies sashayed down the White House oval donning one of these below….
You better work it bixch…