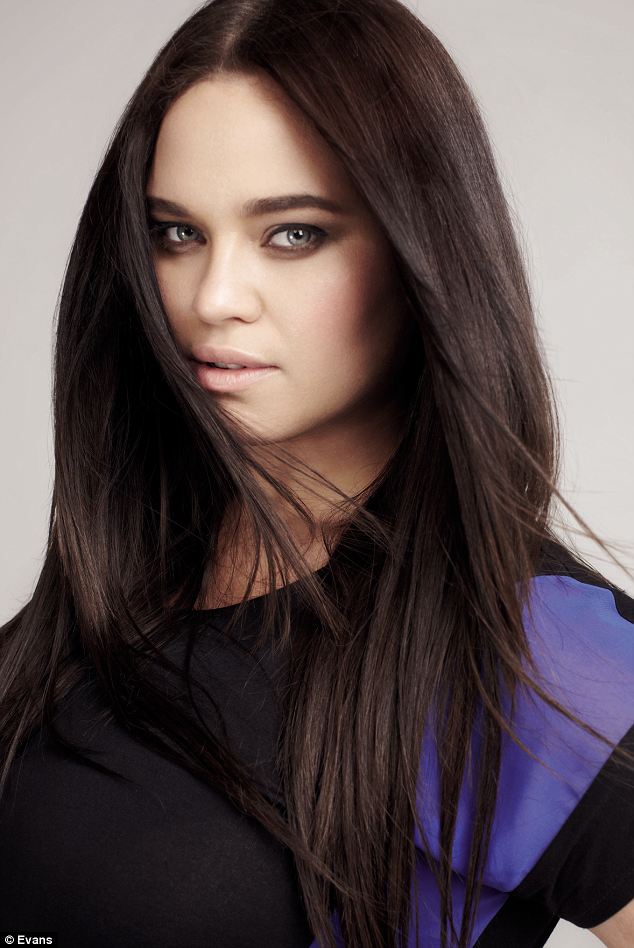 Did it help that she is awkwardly related to Kim Kardashian?
At 29 years old Kaela Humphries is about to become a fashion model for plus size label Evans.
The sister to Kris Humphries who is currently locked in a bitter divorce dispute with his soon to be ex wife Kim Kardashian took on modeling after having been a former competitive swimmer.
She first rose to prominence after having been a bridesmaid at Kim and NBA star Kris' wedding in August 2011, as well as having spoken previously about how she had to give her diet a complete overhaul in order to lose the 40lbs she gained after quitting swimming.
To date the UK's dailymail goes on to note that 'the blue-eyed brunette beauty – who stands at 5'11" tall, has a 38DD chest and wears an American size 16, equivalent to a UK size 20 – appears in a number of glamorous campaign shots for the retailer, wearing elegant, brightly coloured dresses, sparkly sleeveless tops and dark, slimming trousers.'
Humphries has gone on to say she didn't know there was such a thing as plus-size modelling, until a photographer saw her picture and told her she has 'pretty eyes', so she decided to give it a go.
She has since relocated from her native Minneapolis, Minnesota to work with agency Ford+ here in NYC. Interesting…