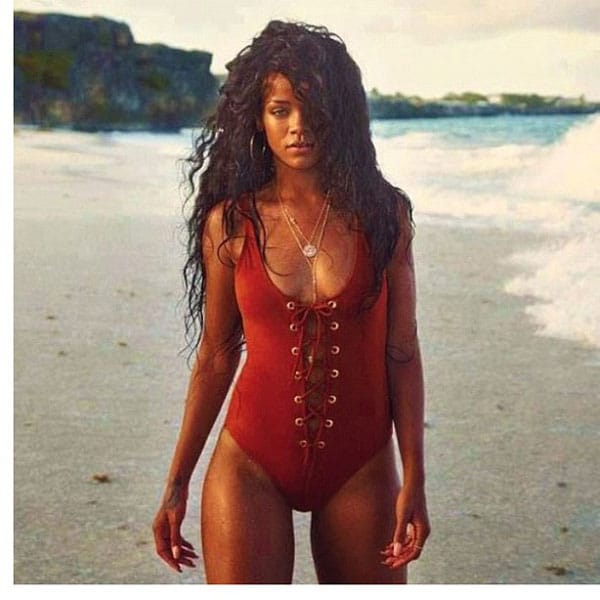 Oh really! Here's Rihanna nude as she changes her bikini.
Kids it's time to gawk at our favorite media whore, Rihanna doing her latest pony trick. That's right standing there in front of the camera waiting for you to fornicate over her and smile to oblivion.
Taken somewhere whilst in Barbados (cause unlike you she can afford to take the whole year off if she feels like it) Rihanna is as usual hot to trot and just slumming it on the beach.
Don't you wish you looked just as slinky in a one piece bikini too?
via instagram