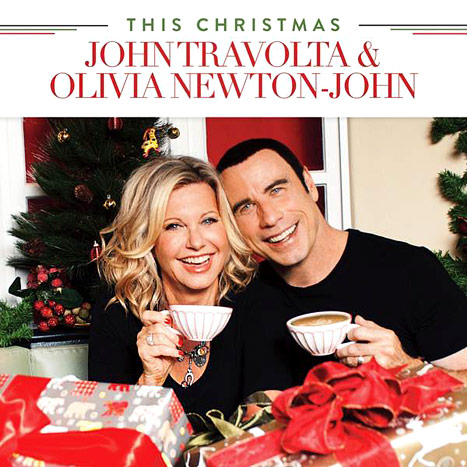 I think you might not like it.
Kids here comes a video that ought to leave you in bliss. Starring our tv heroes from the 1970's a new reinvigorated bloated John Travolta and his shiny blonde companion Olivia Newton John, his old school girlfriend from Grease who still has a soft spot for her train wreck Johnny.
With shiny airplanes in the driveway (cause we all know how much flying private jets makes Johnny smile) and this famous duo doing the most amazing giggly running routine into each other's arms this cd compilation could be a keeper until the day after Christmas has come and gone.
Olivia is a dizzy delight as she shakes her glitzy blonder mane whilst driving along in a convertible brimmed with gifts, cause we all know Olivia is always in a giving mood. And who's in a receiving mood in this kitsch disaster otherwise known as Johnny , because we all know Johnny is not the one we want but you and Sandy will take him anyway cause we all like to believe that underneath all that fake hair and pot belly he's still Danny from Grease…