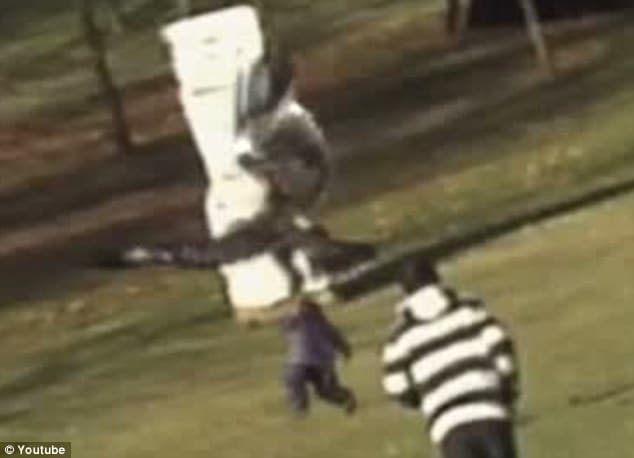 Sensational video has been released depicting the unbelievable scene of a young boy playing in the park suddenly being picked up by a nearby eagle which had been flying ominous loops over the child's parent filming the bird moments before.
The clip shows the child's parent looking on in horror as the feathered beast, one of the world's deadliest birds of prey and with a wing span of 6 feet apparently snatching the boy and lifting him a few feet off the ground.
Footage then shows the eagle dropping the child, whose name and age are unknown, on the grass a few feet away. The scene is said to have taken place in a public park in Montreal, Canada.
Despite the jaw dropping scenes, YouTube posters have suggested the video is an elaborate hoax with several claiming to have proved it's a fake.
At present the video is making the rounds via twitter as many debate whether it's a real video or fake as some have offered.