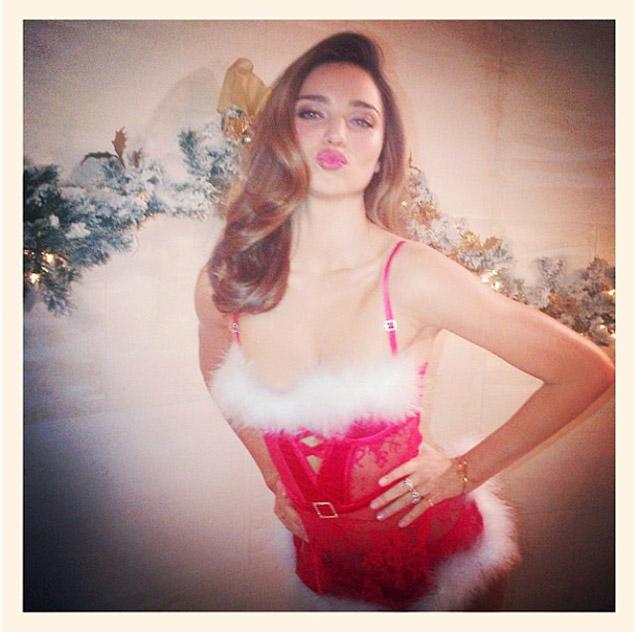 Victoria's Secret Miranda Kerr it seems has a new assignment. She's become 'Santa's little helper.' Or at least so she tweets as the uber lingerie model recently twitted a tongue and cheek picture of her in her festive wares.
Which is Miranda's way of reminding you to keep a perky eye on her in the upcoming year as she is set to reclaim the throne of being eye balled and eye fucked as often as possible.
Such are the privileges of being one of the world's most visibly beautifully young women media whoring themselves ad hoc.
And of course if you're into beautiful sexy women slinking in their luxury for your virgin eyes (because this is what every woman wants to become, a sexy lingerie model for you to lose your fist virginity over) have a look at the below video where Miranda's Victoria's Secret co Santa helpers slink around half naked singing fluffy Christmas classic, 'Deck the Halls.' Or at least attempting to before even that gets to messy and of course sexy.
Don't you wish you spent more time slinking around in your own Christmas lingerie outfit too?