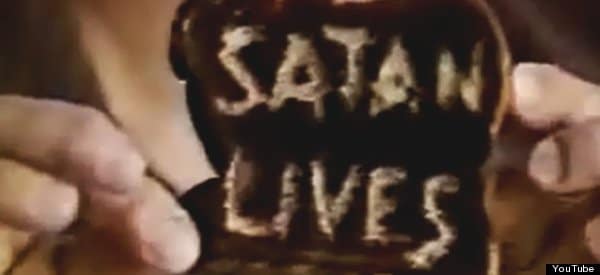 Because every once in a while the occasional electrical appliance becomes possessed. The good shit they used to show on the Today show….
Kids have you ever thought to yourselves how delicious it would be to munch on a 'Satan lives' charred piece of bread? I know I have, or at least I do now after having watched June O'Brien (bless your wretched demented soul June) from the time warped era of 1980-83 explain to me why her toaster cranks out devil bread.
With the self assured plump of a woman who has never been surer in her life that the devil has now landed in her kitchen and is pumping her toast machine to make her life hell (literally) June is the epitome of a bygone era that no longer exists in America- the self deluded naive suburban Floridian homemaker who believes devil critters are always one and off switch away from damnation.
On one hand one can see June is endeared to her toaster, reluctant to just pick it up and smash it on the floor, reluctant to believe that it doesn't love her as much as she loves it. Yet on the other hand she's taunted and bears a serious grudge against it for refusing to behave and sing savory lullabies to her.
Yes torture and conflict running amok in the kitchen and there's June dealing with an unrelenting Satan who means to give June as much shit as possible. Please Satan, all June wants is a niece piece of toast to show off to the neighbors down the hallway. Is that really too much to ask?
Ps Satan, did you really have to sizzle and burn up live on TV too?