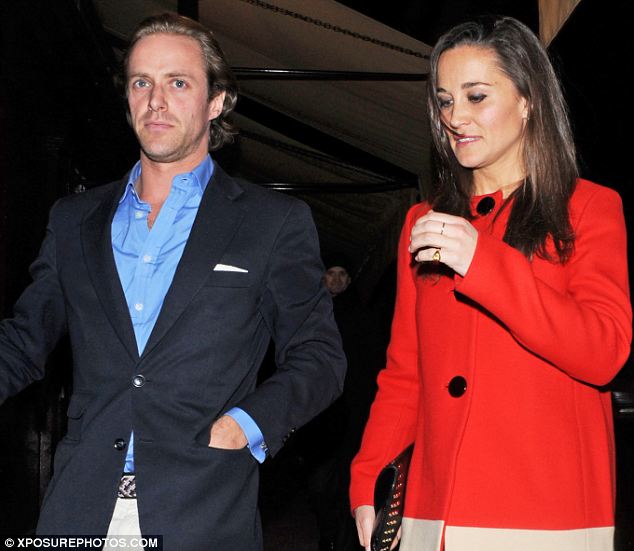 It's been reported that our consummate media whore (I know I'm in a good mood this afternoon….blah!) Pippa Middleton made an impromptu appearance last night at London's exclusive and super posh boite LouLou with close pal and socialite friend Tom Kingston.
The socialite and former banker (yes he's loaded too) extends the list of well to do men that Pippa has been spending time with, including her current said flame, investment banker James Matthews, brother of Made in Chelsea star Spencer, and former Eton pupil (every bit helps…), who interestingly was no where in sight as Pippa spent the evening hobnobbing amongst the jet set where she has now become a regular seen fixture.
According to the UK's dailymail, a source has revealed the following: 'Pippa is quite taken with James. She wants to take things slowly at first but she she is ready for a full-time man in her life again.'
Nevertheless rumors persist that Pippa is playing the field and maybe looking what's on the market before settling down with one man….