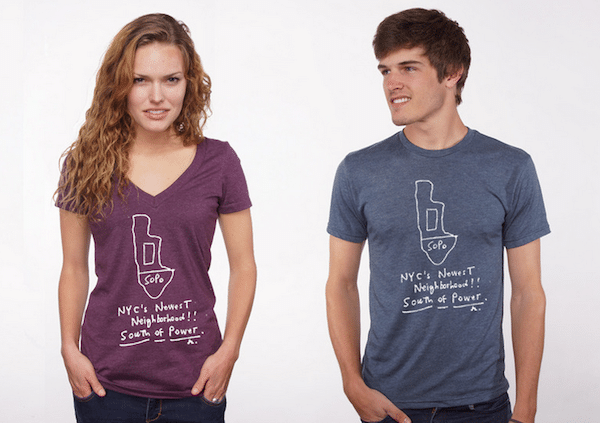 It seems courtesy of Hurricane Sandycomes a new zone that few of us could have ever imagined just over a week, but this chic enclave formerly known as Soho and Tribeca has now morphed into an even more chic endearing catch name: SoPa (South of Power).
And now that SoPa is up and running (which it actually isn't cause all that shit downtown is still out of whack and will be up for a while but at least some of you have electricity again) NY designer Jake Levine has come up with a new T shirt design where the proceeds of which will go into assisting post Hurricane Sandy outfits.
Isn't it time you spent $20 to make the total ironical statement of the year and still be fashionably chic whilst helping out others in dire need?
Order here bixches: Selflesstee