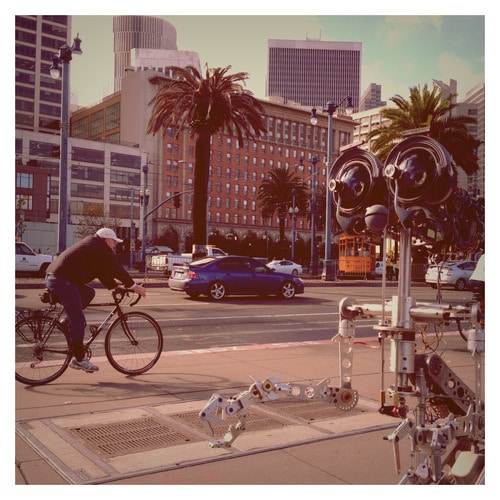 For those of you who doubt the tenacity of technology, think again. From the origins of sci fi, industrial technology, biotech, and the imagination of tech wiz kids come the manifestation of brilliant machines, robots that act and behave like human beings.
From popping up and making their way on crowded subways (see video below) to making obsequious treks along cluttered city streets (are they human androids, creatures with their own minds?) to solitary treks on desert highways, these brilliant machines are it seems more than just your ordinary robot…Which raises the question, where can you expect to see them next?
As the videos below reveal, there is a massive and secret robot migration taking place. Machines of all shapes and sizes are headed towards a mystery destination, and no human knows where it is.
Have you seen any of these robots in your town? We are trying to map their progress and identify where they are headed. Where could they be going?
To find out, go here….
https://twitter.com/BrilliantMach
http://brilliantmach.tumblr.com/