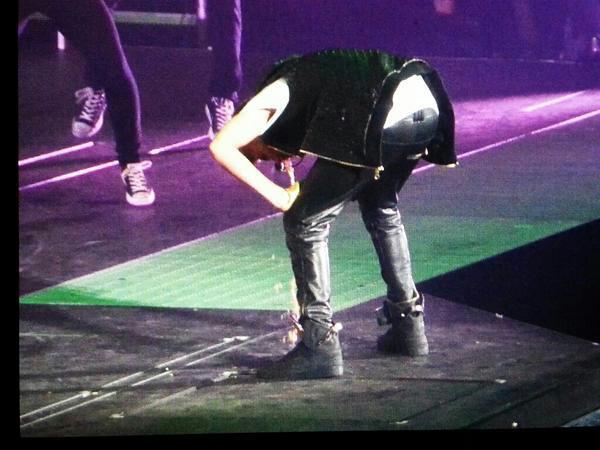 Sometimes Justin Bieber can't stand himself either…
Looks like Justin gave his audience a very special performance Saturday night whilst performing at Glendale, AZ during his 'Believe' tour.
According to tmz our hero got sick twice whilst perfuming but somehow managed to continue the show. In fact he even apologized to the audience who cheered him on. What a champ.
But of course then there was this comment via the web that caught my eye as well:
Why no mention of the fact that he was clearly lip syncing at the time? His vocals continued while he was spewing. How can that be? And no puke sounds coming through the speakers. What a joke, this guy is ripping people off just like Britney Spears and Gaga. And people are fawning over him for just wanting to put on a good show…. A good show is a true "live" show!