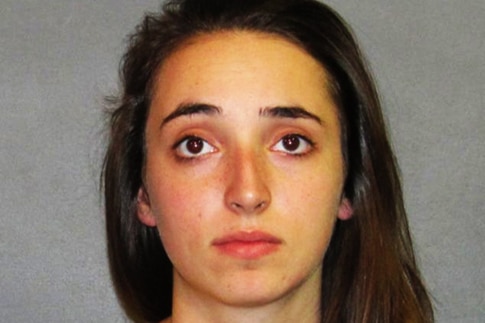 What would you do for half a million dollars ? Is the question 19-year-old Nicole Boover must of asked herself when she aimed a silver handgun at her mother Sherri Boover in front of the 51-year-olds Louisiana home.
With the promise of a $50,000 cut, Boover enlisted the help of 18-year-old Nathan Yuhas, her fellow Louisiana State University classmate to dispose of her mother, and had purchased duct tape, gloves and 'Scream' masks. The duo planned to collect the 500,000 dollars her mother had inherited and hit the road.
Fortunately for Sherri Boover the attempt on her life failed as her daughter missed when she sought to shoot her dead after she knocked on the front door.
Despite this being the least thought out plan known to man, it also is a sad tale of our society and their obsession with making a few bucks by any means necessary. If not the epitome of a stupid get-rich-quick scheme gone horribly wrong.
So blinded by the thought of a large sum of money that the Louisiana State University student was willing to risk her bright future, freedom, and the life of her own mother to earn some cash. With society and the media brainwashing our children into thinking we need a certain amount of money to reach happiness, it is no surprise this young girl thought that $500,000 was worth more than the life of another human being. The emphasis on belongings and wealth determining ones value is evident in this case. And now a mother must watch her child go to jail. And a young girls life is officially over. How important is that $500,000 now ?