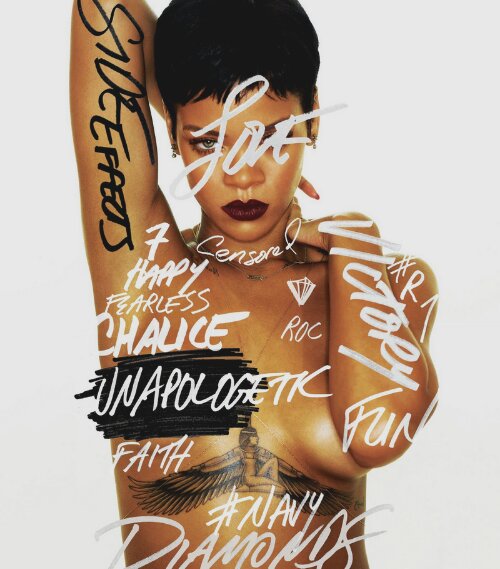 Are you ready to be hustled?
Whether it's LiLo and her crackpot mother or Rihanna and her dysfunctional relationship with ex-boyfriend Chris Brown, it seems like this lot are always the biggest topic in the media. Now with controversy over her topless cover for her 7th album 'Unapologetic', Rihanna is back on the front page tweeting this morning that…
"I'm officially hyped for my album cover! I might just leak it early," 
But whats up with the medias obsession with the Barbados native? Is it her catchy music, her title of being the highest digital selling artist in U.S. history, her beauty ? Or are we just obsessed with the crazy? Taking her ex-boyfriend to court and then back to bed, wearing little to no clothing, indulging in marijuana and alcohol, the vast array of extravagant hair colors and styles? Well the media is no dummy and neither is Rihanna, knowing nowadays just what it takes to sell your name and brand. Realizing that the crazier you are the more people will flock to you.
One things for sure Rihanna is Unapologetic about everything she does the question is however, is this the real RiRi or all just antics to sell albums ? But in the words of Rihanna…"Phuck yo apologies!"