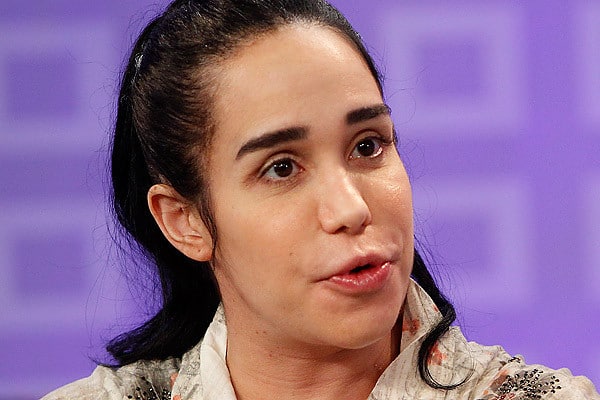 Oh really? Octomom Nadya Suleman is back on welfare.
Octomom would like to inform you she's very proud of being a porn star…
Octomom's kids now believed to have watched mom's porn masturbating flick.
Nadya Octomom Suleman it has been reported has now checked herself into rehab for 30 straight days in the hopes of kicking her dependency on prescription pills. That said concerns have been raised of who and how will 14 kids be taken care of during her absence?
According to tmz, Octomom has acknowledged her dependency on prescription drug Xanax, an anti anxiety drug as a way to 'deal with stress.'
Suleman's rep tells us, "Nadya wanted to get off the Xanax she was prescribed by her doctor and learn to deal with her stress, exhaustion and anxiety with professional help with a team of doctors. Nadya wanted to deal with her issues and make sure she is the best mother she can be." 
The best mother she can be? Perhaps that shit might be resolved whilst Octomom got rid of other bad influences and behavior in her life apart from the drugs which may have even led her to seeking the zone out afternoon feeling she was craving.
With respect to the kiss tmz reports that Octomom will be using 3 nannies and 2 friends to divvy up responsibilities.
TMZ also go on to mention that Octomom can afford to pay for her getaway retreat rehab on account of all the milk and honey she has discovered as a porn actress. Nevertheless the rehab facility has interestingly offered to pick up Octomom's bill anyway. Can anyone guess why?
1800 OCTOMOM REHAB NOW
above image found here