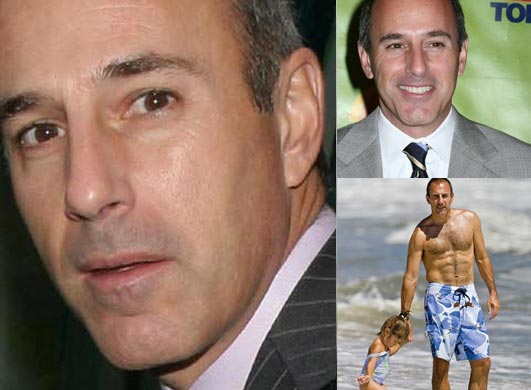 NBC Today show presenter Matt Lauerhas angered fellow neighbors of his elite Hamptons enclave of Water Mill after he was given the legal go ahead to build a horse farm on his newly acquired $3.5 million property.
The farm it is said will house up to 30 horses on an inside riding ring which will involve Mr Lauer renovating an existing barn along with building a new one, this despite a wildlife preserve mandate that forbids the building of a housing dwelling on the 30 acre plot. As a conciliation though Mr Lauer has pledged to dedicate a portion of the property as a small nursery where grown trees are being replanted.
At stake is the ire caused by the new development as neighbors fear the farm will become too intrusive as well the sudden riff raff that neighbors fear will suddenly come in droves for the horse farm (I know you work so hard to make all those millions to afford paradise and now this happens, blah!).
Reflects one neighbor, Harriet Whittenberg, who fears Matt Lauer's plan will impede on residents' lifestyles:
'Just because Lauer and his wife have this dream doesn't mean that you can take down the quality of life for everyone.'
It is understood Matt Lauer made the $3.5 million acquisition back in April of this year after he received a $25 million sign on bonus courtesy of NBC who these days spend their days nervously watching their underperforming investment.
Never mind at least Matt Lauer has now found bliss….
via Hay, Matt Lauer! – NYPOST.com
above image found here