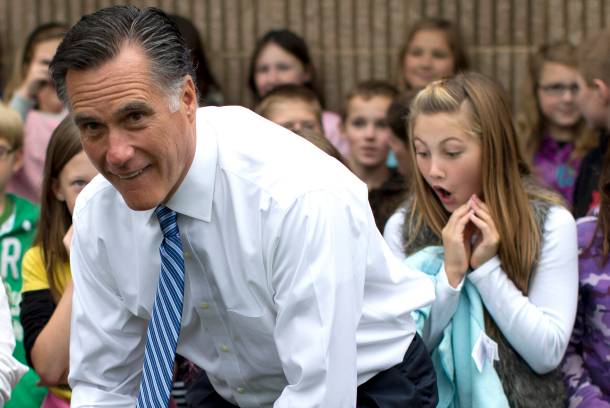 Here's a picture of Mitt Romney being his cool ass self. With the word ass being the operative word in more ways than one. Sit down relax, make some tea and add your own pony tag line along with the ones I made up below. Enjoy.
Here are some suggestions, feel free to ad lib below:
Mitt: What did you find in there little girl?
Little Girl: Gummy beaaaaaaaaaaaarssssssssss !!
The 47 % of you can kiss my grits!
Wait and look at it when I completely take off my pants…
If Justin Bieber can puke then why can't I …..?!
Obama? Where? Oh that little fellow hanging by the side of my gizzards?