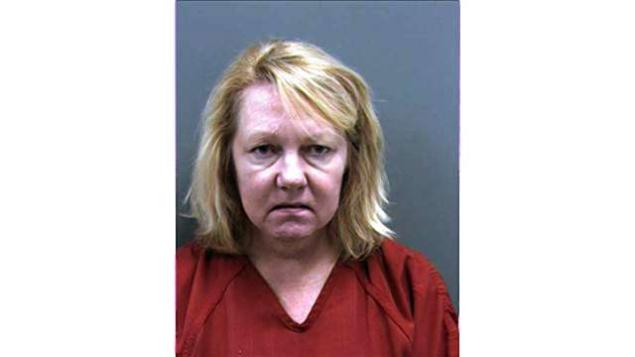 Jacqueline Barnes is also a preferred hawt bixch…
Being a school teacher can be a nerve wreck experiencing which in part might explain why one Virginia substitute school teacher, 50 year old Jaqueline Barnes of Alde, Virginia who turned up rotten drunk for her first day of school….
"Staff noticed some unusual behavior on the way into school," Loudon County schools spokesman Wayde Byard told the Loudon Times.
"They took her immediately to the office. She was never exposed to students and she was never in a classroom."
Which is kind of a disappointment cause nothing makes school kids smile from ear to ear when their teacher is more whacked up than they are. Sort of.
For her efforts, Barnes was arrested and charged with being drunk in public. It's unlikely at this juncture that Barnes will be asked to ever sub ever again.
Never mind there's always a bar hiring for those who know their drinks….or maybe not