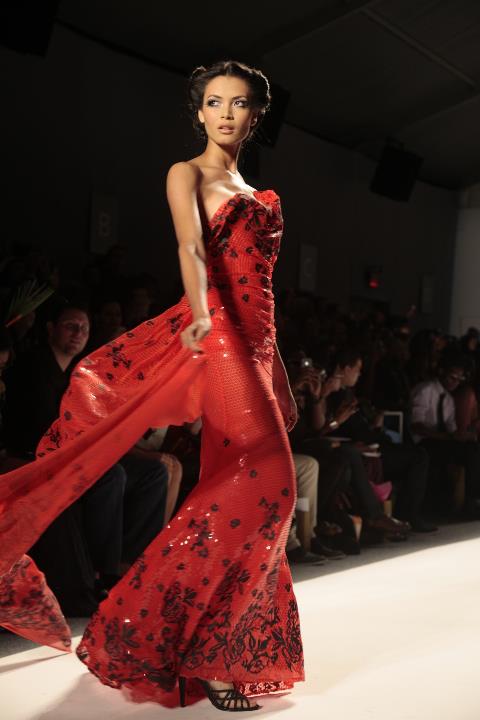 Venexina Spring 2013, brought to us by Kati Stern, was a mix of Prom meets red carpet glam.  Up close some of these pieces seemed a tad gaudy (which I would expect nothing less from this line), however when photographed they are quite stunning, resembling gowns that one might wear to the Oscars.
True to the line's lenience towards rocker edginess, "I fought the law and the law  won" blared over the speakers as Russian models threw their shoulders back and inched hips forward down the runway.
The pieces started elegant and flowing, harnessing champagne tones mixed with structured necklines and draped trains, following with more metallics and crystals towards the end of the show. So what started with elegant evening wear, with a tad of gaud, ended in rocker tool and stones.
The shoes were silver strappy prom all the way, but they were for the most part covered by the majority of floor length dresses.
At the end of the show Stern strutted down the runway with her platinum bob, posed for the cameras and threw her hands up in the air in defiance.