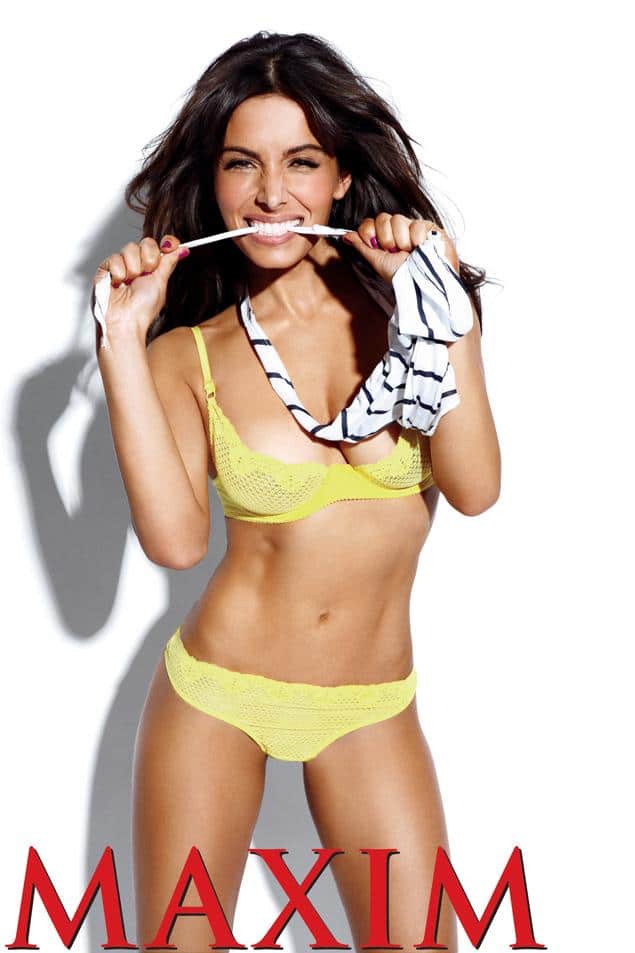 Sarah Shahi is officially now a preferred hawt bixch.
There's nothing more official than Maxim crowning your derriere as a preferred hawt status fixture which is exactly what happened to 'Fairly Legal' actress Sarah Shahi who must be smugly proud of her latest achievement.
But according to the actress being a sexy hawt bixch wasn't something that came easy to her as the 32 year old found being sexy was something she had to learn being as she grew up and not in the most conventional way.
Tells the actress to the October issue of Maxim:
"Well, in one of my scenes, my character attends a b—-job class, and being the Method actress that I thought I was, I went ahead and took a b—-job class myself because I wanted to be really good in the scene," 
Blowjob classes? Hmm, isn't that a rite of passage most of us take somewhere along the way?
Shahi, who got her start as a Dallas Cowboys cheerleader, adds that her steady climb into the right Hollywood circles startled even herself. Startled her except everyone else drooling from their living room…
Isn't it time you also became a certified Maxim preferred hawt bixch too, unless of course you already are…?