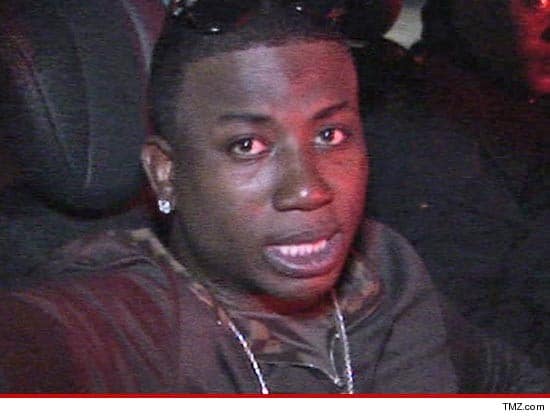 Gucci Mane will not tolerate you refusing to suck his dick until you get a lawyer to get his ass back….
Seems like rapper Gucci Mane has got himself in some bad shit with the law after his ass was hauled in front of a judge for pushing her ass out of his moving hummer after she refused to serve the bixch.
At the time of the assault in 2011 our collective hero was arraigned in criminal court and made to serve 6 months behind bars.
But shit got worse for Mane, when Diana Graham decided to go after Mane for all the 'mental anguish, pain and emotional distress.' Which is her way of saying she figured that bixch had some spare money to give up.
tmz: A Georgia judge recently ruled in her favor … a default judgement because Gucci failed to show up in court and submitted false testimony. The judge awarded Diana $58,161.24 for medical expenses, lost wages, pain and suffering. 
The judge also signed an order allowing Diana to go after the rapper's cars, bank accounts and other assets to settle her debt.
The moral of the lesson? Never get in a dude's hummer unless you're prepared to offer some hospitality. Stop treating women like pieces of shit cause your ass got cash to burn and cause someone once told you women are just sex objects to be discarded with…