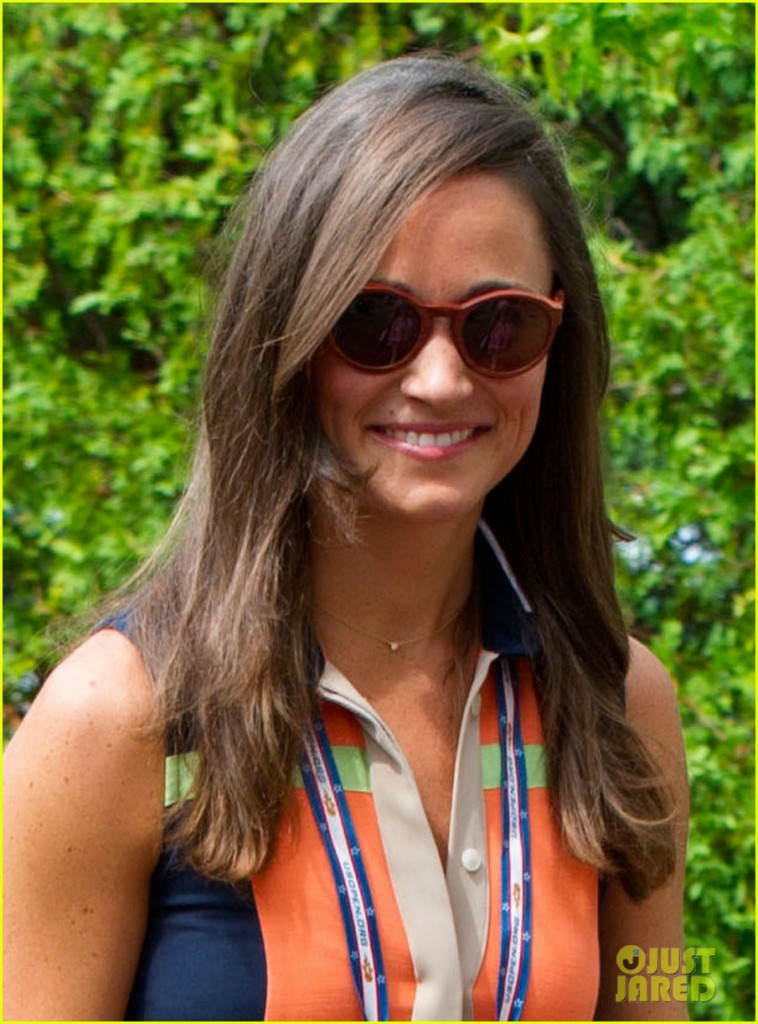 Oh my! Pippa Middleton and Ryan Lochte sit front row at Rebecca Minkoff Spring 2013 collection.
Happy birthday Pippa Middleton. But will you move to NYC?
Pippa Middleton may move to NYC after a series of faux pas.
Pippa Middleton is planning to hit New York Fashion week shows too
Pippa Middleton hangs with Andre Balazs in NY. Embarrassed to be spotted…
Pippa Middleton arrives in the US. Is she dating Andre Balazs?
Pippa Middleton hangs out with Andre Balazs on Shelter Island, NY.
It looks like primp and glitter as Pippa Middleton our preferred hawt bixch via the British royal family (don't worry Prince Harryyou are most certainly a close second) has taken the good times in NYC to a new level.
Photographed today on her way to the US Open (well that was obvious wasn't it?) our Pippa has done an about face as prior to the public knowledge of her being in the US was out she was a bit shy about being recognized. Not anymore, like the sassy media whore that she is (no worries Pippa, I'm one too) hardly hesitated as the camera boy shined his camera at the fabulous visage of Pippa as she graces us here in the US.
That said, tongues have been wagging as our Pippa was noticed spending quite a bit of private time with man about town over the weekend, hotelier Andre Balazs at his weekend retreat on Shelter Island leading some to ask out aloud is Pippa romancing the stone, or rather Andre. 
With Pippa now no longer dating Alex Loudon and our Andre no longer involved with Chelsea Handler all the ingredients point to something possibly juicy coming along the way.
Expect to see Pippa at a smorgasbord of high profile events this week, including of course front row during fashion week. Of course we will all want to know will Andre be there sitting with her….?
photos via justjared