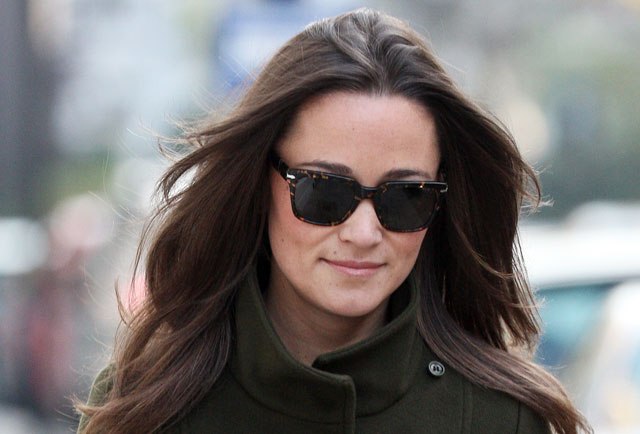 Oh my! Pippa Middleton and Ryan Lochte sit front row at Rebecca Minkoff Spring 2013 collection.
Happy birthday Pippa Middleton. But will you move to NYC?
Pippa Middleton may move to NYC after a series of faux pas.
Pippa Middleton is planning to hit New York Fashion week shows too
Oh my! Pippa Middleton attends US Open. But is she dating Andre Balazs?
Pippa Middleton arrives in the US. Is she dating Andre Balazs?
Pippa Middleton hangs out with Andre Balazs on Shelter Island, NY.
Pippa Middleton might be in the United States on the sly (no news of her arrival had been mentioned until she had been spotted almost by chance by fellow revelers at one Long Island restaurant) but now questions have arisen as to what may have brought Pippa to the US?
One source close to this author and the inner workings of the Royal family has suggested that Pippa might be here on a mission to find love, even going so far as to speculate if there were any advancesbetween herself and her host Andre Balazs (who has a history of dating high profile women including Uma Thurman and Chelsea Handler).
"Pippa is desperate to just hook up with a man with access to lots of money. There's always been so much competition between her and her sister Kate."
"The mom is crazy and makes them compete. Pippa is using her royal connections to find a man in the states since she is updatable in london ever since Alex Loudon was forced to dump her."
Ouch!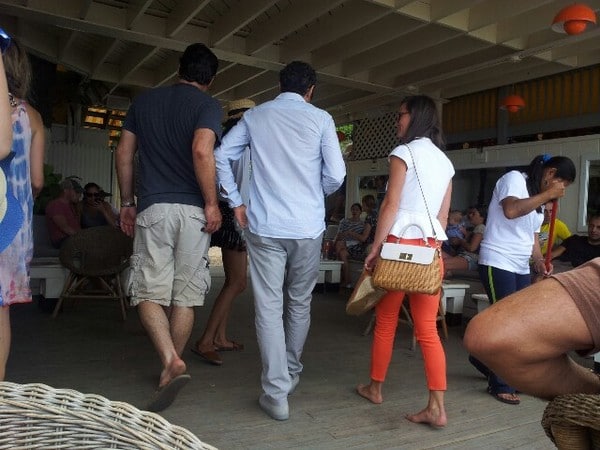 Continues the source: "….she can't find a boyfriend and it's almost one year she is desperate. She probably would love to move to NYC."
Which doesn't necessarily mean she has a thing for Andre Balazs but as we all know Andre is quite loaded and well to do about town and certainly not a bad person to know when it comes to social introductions.
Signs of Pippa Middleton first arose when she was spotted dining at one local restaurant at Sunset Beach with Balazs over the weekend.
Adds US Weekly: Though she initially managed to go unnoticed, fellow diner and MTV Canada host Aliya Jasmine Sovani tells Us exclusively that Middleton began to gain attention while waiting to use the ladies' room.
"She got really embarrassed when some people recognized her while she was in line," Sovani says. "She actually turned bright red!"
Then there was surprising bit of news:
Sovani adds that Middleton "didn't have security" and "was very low-key" during her nearly two-hour meal. Embracing the warm weather, Middleton was also seen "walking around with bare feet, holding her wedges in her hand."
It's also understood Pippa was seen in NYC an evening earlier at Catch restaurant.
Time will tell what fortunes lie ahead for our Pippa and if she will come across the man of her dreams, assuming it's not Andre Balazs already.