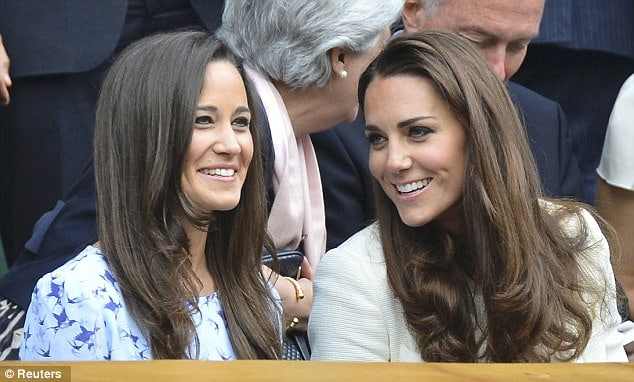 Victoria Beckham wasn't particularly impressed by the Wimbledon tennis thank you very much!
Andy Murray's girlfriend, Kim Sears cries along with her hero as he loses Wimbledon.
Video: Disbelief as Roger Federer beats shattered Andy Murray to win 7th Wimbledon title.
Oh dear! What happened to Kate Middleton's teeth?
As the men's Wimbledon final gets underway today in London, all eyes are not necessarily on Switzerland's Roger Federer and the UK's Andy Murray (present score: Murray* 6-4 5-7 1-0 Federer)  but rather on Kate Middleton and Pippa Middleton who of late have found themselves becoming just as much the crowd favorites as the players vying for the auspicious Wimbledon title.
Of course it's no accident that these two young women have caught the attention of the public as they have become daily tabloid cult figures whose every gesture, dress sense and intimation are vividly captured by the press in anticipation of a bated public eager to live vicariously through the new royal implants.
So whilst the match continues to flurry forward, (other notable guests in the royal box also include prime minister David Cameron, footballer David Beckham and popstar-turned-designer Victoria Beckham, and Manchester United manager Alex Ferguson) one can imagine no matter whether the home favorite Andy Murray wins today or not, the UK has won over and over with it's newest public ambassadors, the Middleton sisters who have managed between them to reinvent the UK's dowdy image and for once sex up the royal family. That said, let's do hope our Pippa reigns in her rambunctious inclinations a touch as even the Queen must be by anxiously gasping for breath every time her daughter in law's sister makes the crazy daily headlines.