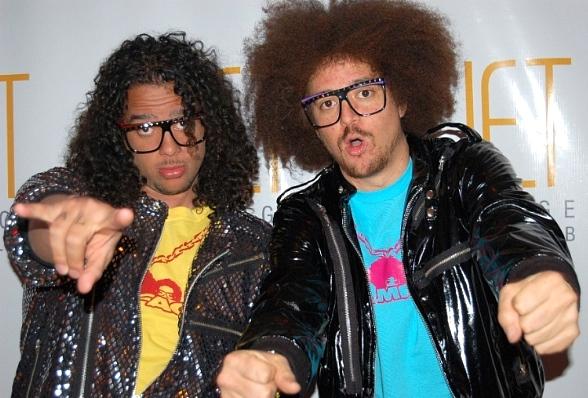 The party rock crew known as LMFAO have decided to call it quits which finally puts the rumors to rest that the duo of Redfoo and Sky Blu were no longer seeing eye to eye.
Said Redfoo, whose real name is Stefan Kendal Gordy: "I feel like we've been doing this for so long, five or six years. And we're kind of like saying, well, let's just do what's natural and just kind of explore that, instead of like forcing it all the time," 
So whilst Red Foo and Sky Blu  (real name Skyler Austen Gordy) are no longer butting heads it seems Red Foo has now also gone on to new ventures, including tennis coaching Ayaka Okuno and parlaying into his own line of tennis clothing and sponsoring the US Tennis Association's Party rock open in Las Vegas this weekend.
And what of any future endeavors between him and Sky Blu?
"I think that we naturally just started hanging with two different sets of people, two different crowds, but we're always family. He'll always be my nephew, I'll always be his uncle."
Which might be Redfoo's diplomatic way of saying he's had enough of party rocking with Sky Blu and it's simply time for a change. without Sky Blu that is….