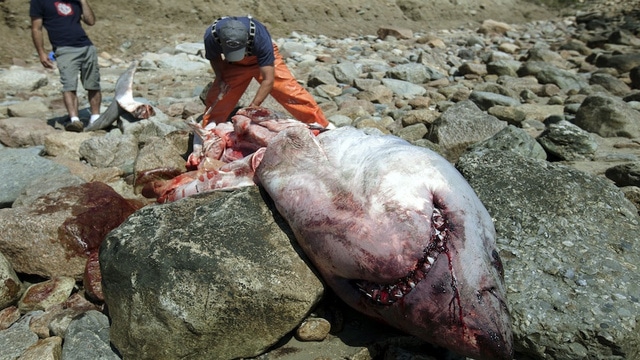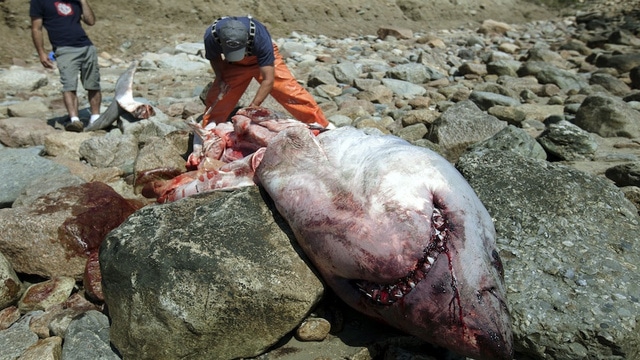 For all of you Labor day holidayers go jump back in the water. Then again that might be a bad idea if you trust the fact that a great white shark the size of a small truck suddenly making its way on a new England shore raises questions as to how many other 'friendly' (sharks are always friendly until your head or arm is halfway down their mouth at which point they then become intrusive) critters are lurking the shore this time of year.
With one shark being found by fisherman Gary Severa on a beach near Rhode Island officials took the precaution of just closing the two nearby beaches.
That though got shark scientists who are wondering if the shark found dead on the beach ended up there cause it got sick. SIck that is eating human beings. Or maybe it just got thrown back out to sea cause a fishing trawler inadvertently had one get caught in its fishing nets.