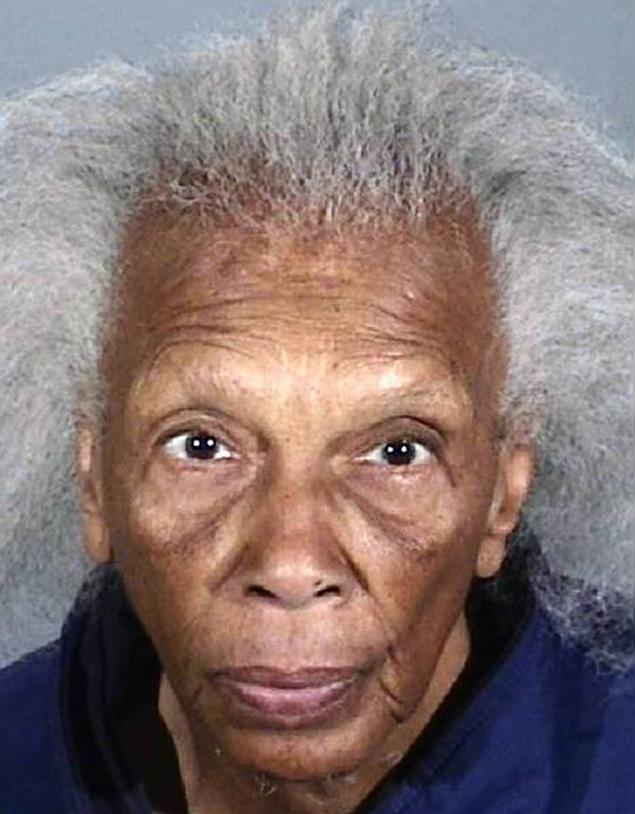 It seems that Doris Thompson has no intention of putting away the things that keep getting her in trouble. Then again with a rap record that goes back as far as 1955 (she has used up to 20 aliases in her past and has been imprisoned a scant 9 times since 1983) it doesn't seem too likely that Doris will be able to give away the game that one senses provides her a type of high than just the booty she makes off with from time to time.
Busted recently with robbing a spate of doctors officers the woman now faces the wrath of the Los Angeles Police department as the build a case against her showing how she was responsible for up to 8 recent burglaries (yes some 82 years old really get around).
According to reports, Doris' preferred way of taking off with your good shit usually involves making an appointment with you (she prefers that you be a doctor), visiting you, hiding somewhere in the office after you have visited her (can you imagine the charade as Doris takes the time to scope out your office as to where your more likely to hide the good shit?) and then once you've gone home, Doris pops up and breaks into your good shit box. At present Doris has made off with at least $17 000 in recent robberies.
And what led to Doris being finally apprehended? Well it might have something to do with her shocking carrot stick of white hair similar to boxing promoter Don King.
And for the record Doris has yet to apologize for her misdeeds, but do you blame her, she really gets off on this shit. Doris at present is being held on $80 000 bail.