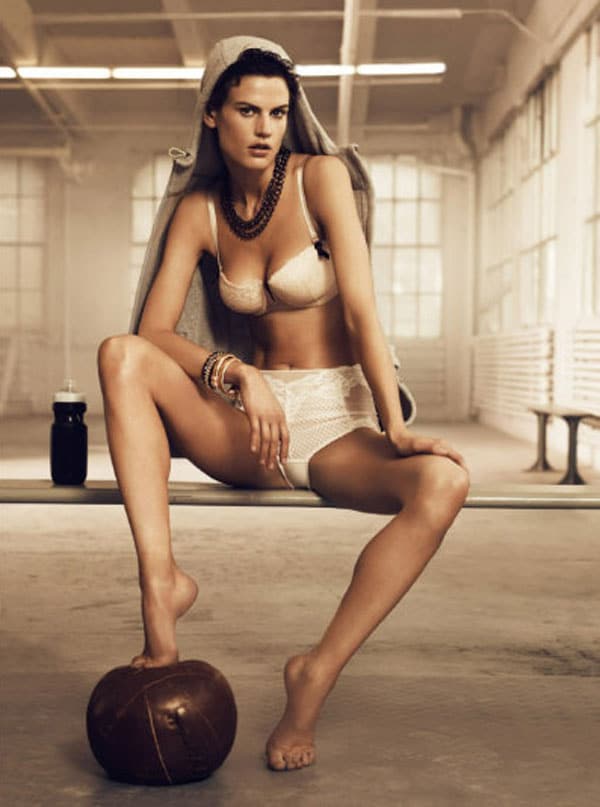 Sex sells but in case you're not convinced carefully gloss (I already have why not you?) your eyeballs over the following images of Saskia de Brauw and ask yourself what's really going on here and what the hell it is that Saskia is suppose to be selling except her very excited pert self?
I'll let you figure it out for yourself whilst you're undertaking your new fitness initiative later this evening courtesy of H&M of course…
Oops. H&M apologizes for using tanned supermodel to sell its bikinis.
Versace for H&M: 'Sorry this shit sold out already bixch.'
David Beckham for H&M. Would you hit it?
At first recant and then join in. Versace for H&M shows in NYC.