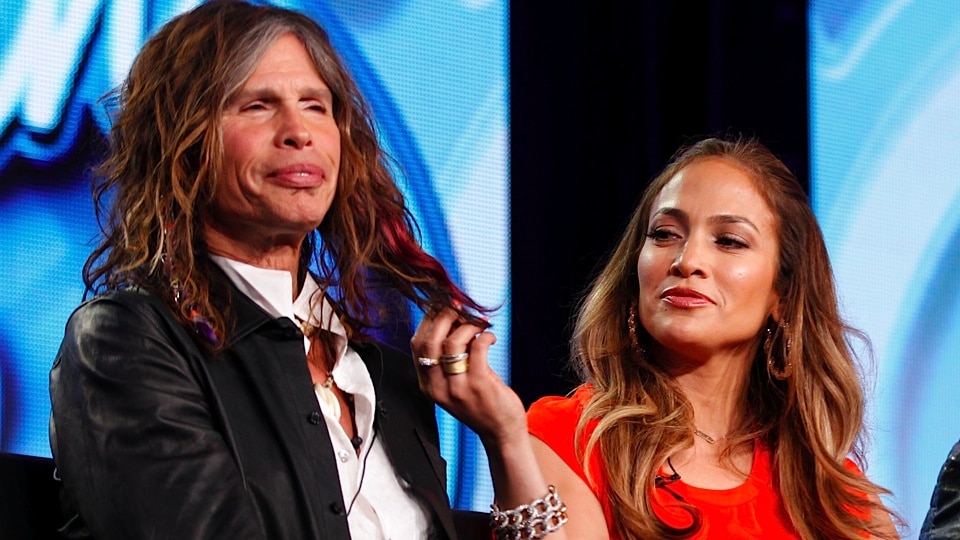 Aerosmith's Steven Tyler has gone on to reflect about his time on American Idol essentially voicing the idea that although the money was good, having to shit on aspiring kids (cause that's what the producers told him would make the show more entertaining) wasn't in the end his cup of tea.
"It was something to do while the storm blew by," said Tyler, explaining how he took a spot on the judges' panel so that his Aerosmith bandmates could mellow out after he announced that he'd be taking a hiatus. "I loved it and hated it," he added. "It was a great job, I sat next to J.Lo and I made a ton of money. It was a moment in life and it became larger than life." Tyler really took issue with the workload (it was heavy), and with the way producers encouraged him to amp up the mean when judging Idol hopefuls. "The show's about kids and what you do to nurture their talent. They wanted me to take the piss out of the kids and I don't have that in me. That's not what I'm about. That's more about that other guy [Cowell]. Not me."
Poor Steven, having to get a bunch of money to diss on people and then having to come to terms with his conscience….
via L.A. Times
Oh no! Jennifer Lopez tells Ryan Seacrest she's leaving American Idol after Steven Tyler quits.