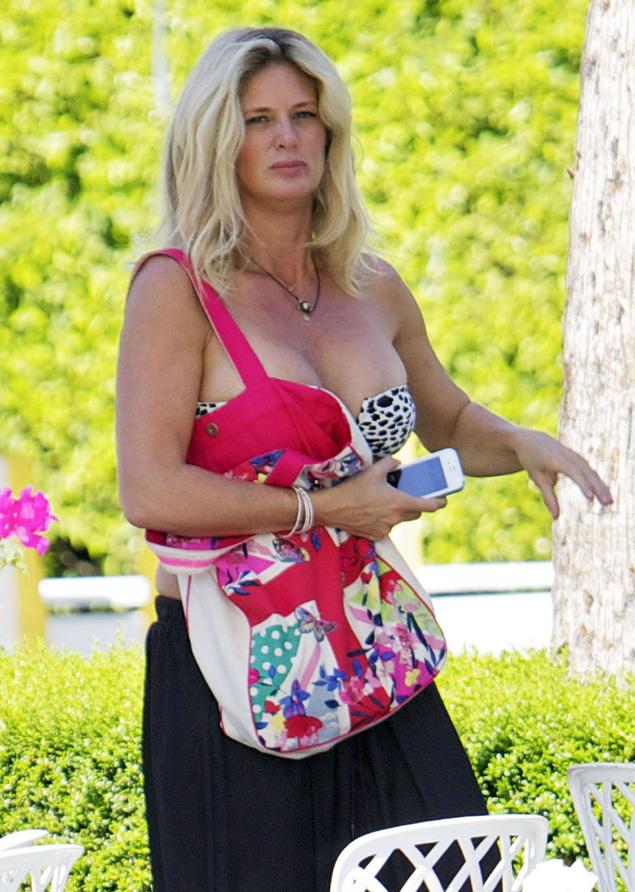 It seems Rachel Hunter hasn't managed to hold onto her girlish figure or even the charm that she once held as a high fashion model when she first snagged pop star Rod Stewart back in the late 1980's.
If anything recent photos of the former model show her carrying a considerable amount of weight, bereft of any fashion acumen (she wears a skimpy bandeau top and flowy trousers that hardly do her justice).
At 42, the former model may not care about her former svelte figure and eye catching appearances (yes some of us do move on to other things thank you very much) but that said one might be prone to ask has the former model just let 'it' go to waste and what if she tried that little extra to keep it all together?
Rod Stewart for his part, who is fast approaching 70 on the other hand isn't doing a bad job of physically keeping it together, even if one is prone to ask if the blonde mane is legitimate or not anymore…?
The former couple only divorced as recently as 2006.