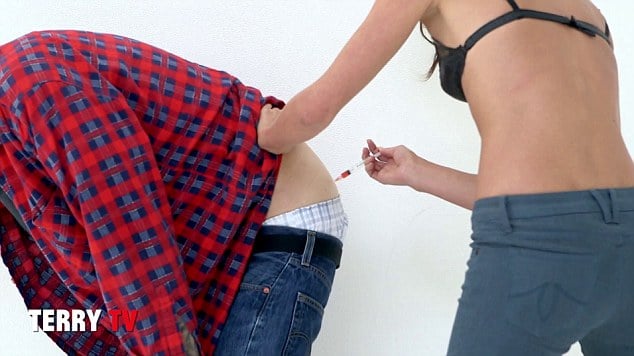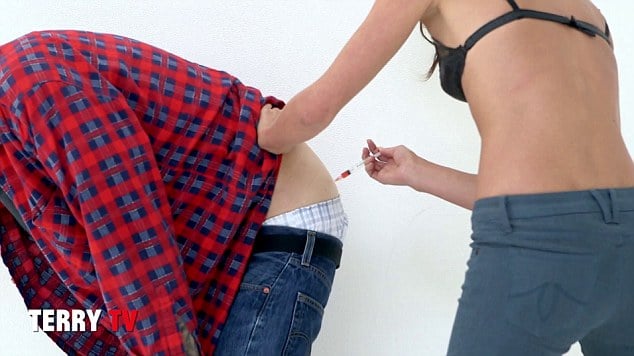 Seems like Aussie supermodel Miranda Kerr and hawt bixch du jour photographer Terry Richardon are bum buddies, literally.
In a recent video courtesy of the photographer (seems like Terry can't resist being his own media whore these days), the photographer is seen raising his bare posterior towards Miranda's face (what you ask?!) as she playfully injects the hawt bixch with a shot of vitamin B12.
Wearing nothing more than a flimsy bra, tight jeans (yummy) and the same thigh high boots that Terry shot her in for her recent Harpers Baazar shoot, the model is seen mock humor applying the good shit to Terry's rear.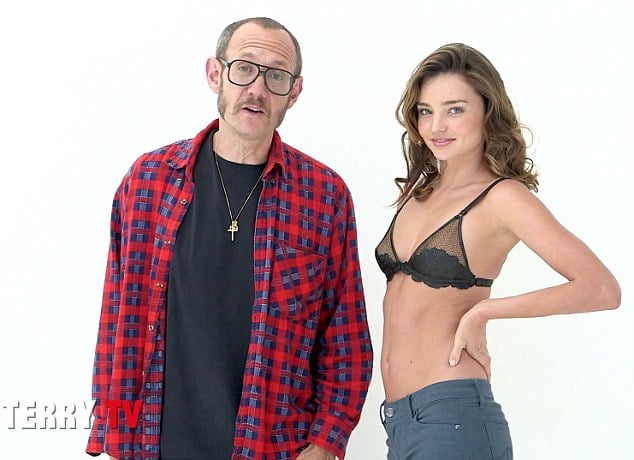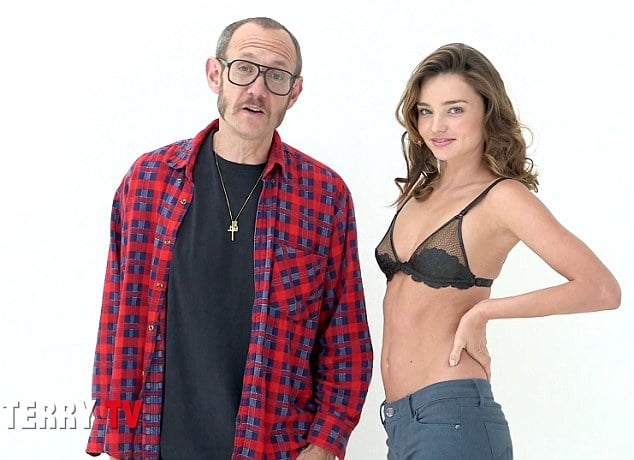 From there Terry is seen wet dreaming himself to heaven whilst Miranda pats Terry on the bottom for behaving himself. Says Miranda: 'You were a very good patient.' Which translated back into Terry's mind goes something like this: 'You were a very good fuck….'
Never mind, don't you wish you were a semi talented campy photographer who always managed to shoot the world's most beautiful women? I know I do….
Miranda Kerr poses naked in thigh high boots for Harper's Bazaar. Shares her diet and exercise secrets.
Miranda Kerr nude as naked pictures of her leak. Art form vs erotic?
Victoria's Secret Miranda Kerr would like to tantalize you in her new topless video.