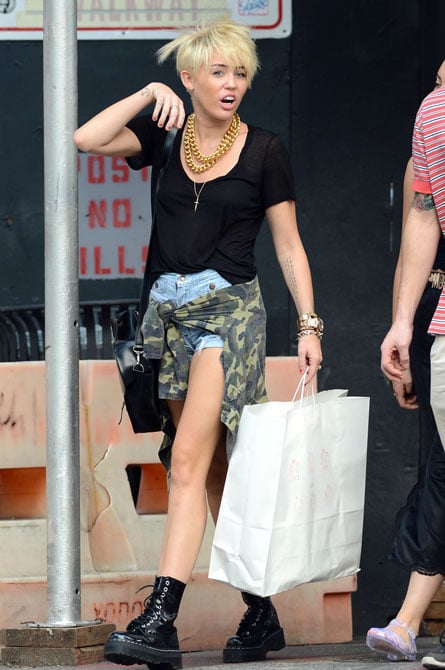 Miley Cyrus is also a preferred hawt bixch too.
For a while our collective hero Miley Cyrus was coming off as she was a perpetual member of the Disney rate PG squad, but bixch decided quick smart that shit is for chicken shits like you and me and that punk, retro and unkempt is really the way to go. Case in point Miley's latest swagger as she sashayed the streets of LA like a burned out former punk rocker model who's snorted more vodka tonics than you've ever had the privilege of ordering in your former back to back lifetime.
Never mind Miley is a preferred hawt mess and when I lay my head down that bixch is the buzz that's gets me through my scary night.
Don't you wish you were a Hollywood idol too?
Miley Cyrus insists her new hairdo is just too fantastic. Her fans don't though….
Miley Cyrus tweets her new hairdo. Fans absolutely hate it too!