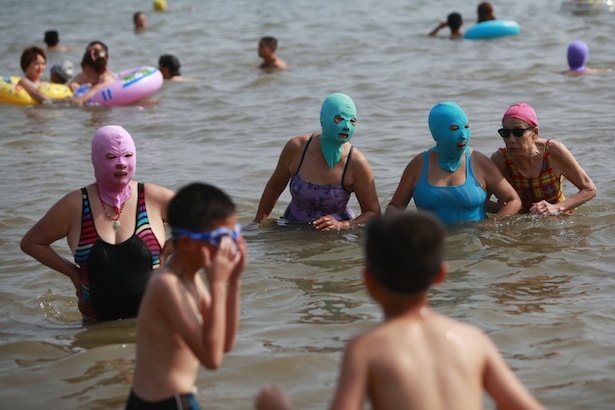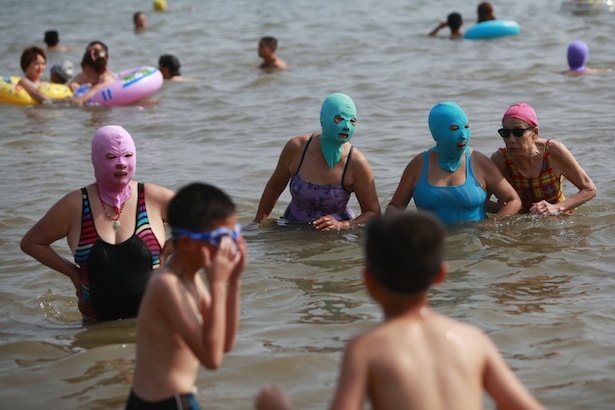 It seems locals in China have resorted to a sure fire method of getting themselves around the problem of sunburns and premature wrinkles. The remedy you wonder? It's called the nylon face mask and it fits very well over one's head with holes for one's eyes, nasal passages and of course mouth. Best of all the 'swimming attachment' is available in a multitude of colors, including fuchsia, lime and maroon.
The device first invented 7 years ago has found itself popular amongst a culture that places high rewards on pale skin as opposed to tanned skin, which may explain the preponderance of a vast array of skin whitening products. That's right, you're best advised to pack your own suntan lotion next time you head off to China.
Will you be wearing the nylon face mask to the beach too this summer?
via atlanticwire