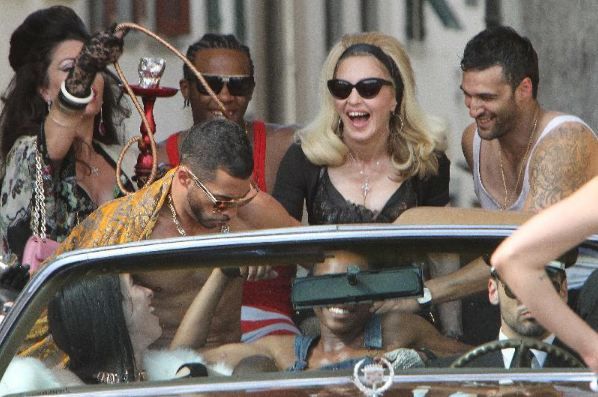 In what could be the summer crowd favorite, Madonna's new single, "Turn up the Radio,' vexes at the dilemma of her life, of that of being the resigned queen of radio.
Set in the streets of Italy the scantily clad singer begrudgingly exits a venue chased by all manner of fans and paparazzi before her dashing driver drives her away. Of course this being Madonna it isn't long before she's singing her heart out and inviting svelte strangers to dance and sing along with her.
It's vintage Madonna and it hints at why after all these years the madame is unlikely to give away her throne of being provocateur at large. Then again isn't that why we adore Madge in the first place?
If only you could look this good in a leotard at 53 years of age too with your male model attendants…
Oh no! Instead of showing her breast Madonna now shows her bottom!
It's agreed! No one was impressed with Madonna's nipple stunt.
Madonna wants to now show you her nipple on stage.