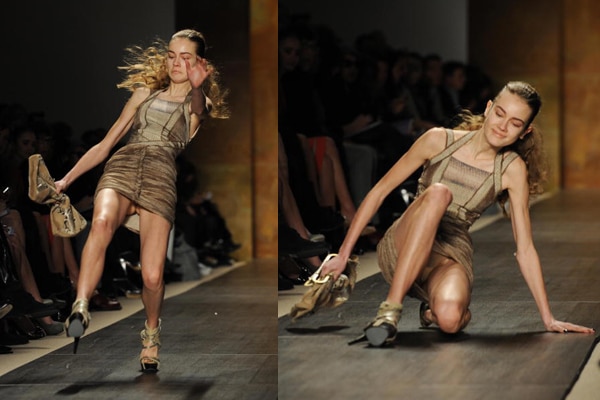 Being a runway modeling can be hard work. You have to look the part, exercise and diet to keep the part and hope that designers find you impeccable enough to want to hire you. Then of course there's the actual part of actually strutting the plank, and this my dears is where life can be quite terrorizing, no matter how stunning you bixches may all be.
That said, let's all sit back and watch the latest catwalk mishap video going viral and ask yourself if you were a model and your fellow model fell would you stop to help them out or would you nonchalantly continue gallivanting along the planks until your hawt ass fell down too?
Don't you wish you could be a haute couture runway model too?