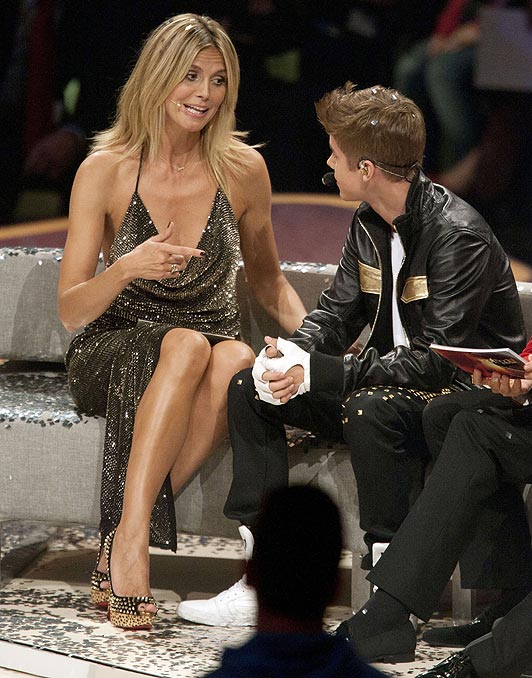 If I was your media whore would you tweet to me too?
Hearts across Germany collapsed upon the revelation that our collective hero Justin if I wasn't a media by product Bieber and his greatest fan Heidi loves to blow smoke up your ass Klum finally got to meet on Germany's 'Next top model,' last night.
Until the two had actually met they had been tweeting each other back and forth steamy messages that left me and the chipmunks cooing under melting wax droppings. But fortunately for the pair who between them have us all collectively licking their shoe soles they were uber chic and collected when they finally met and had me as usual poking out my eyeballs.
ps- I started clapping and cheering when Heidi layed out the smooth shit in German. Of course my peen was always focused on Justin….