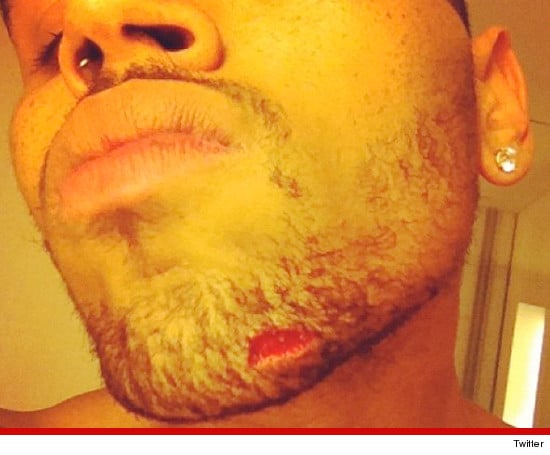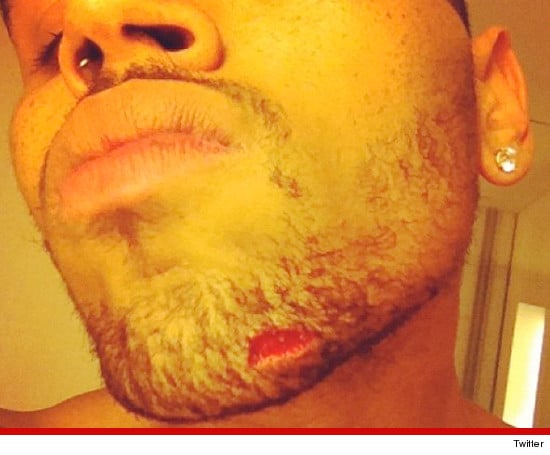 Chris Brown brawl victim to now sue for a million bucks.
Chris Brown brawl: 'Fxxk you, we're gonna kill you nxxga!'
Chris Brown nightclub brawl leads to innocent girl having her head smashed open by bottle.
The violence just keeps on rolling…
Seems there's nothing more honorable than smashing another man's head in with a bottle over the honor of another woman…case in point last night's fiasco at NYC nightclub W.I.P.
Reports have surfaced that in the early hours of this morning, pop idol Chris Brown and rapper Drake came to blows in the NYC nightclub over what is now thought to be the two men's frazzled egos over their involvement with hawt bixch du jour Rihanna.
In fact after the scrape which saw Chris Brown's posse and Drake's posse take things to the next level on a NYC street (yes classy is the way to go) Brown went on to post a picture of himself with a nasty cut on his chin.
At present it's understood there were no critical injuries, just bumps, bruises and lacerations and one suspects dents to the ego and of course a few broken bottles inside the nightclub.
Unconfirmed reports suggest the fight broke out after Chris Brown sent a bottle of champagne to his rival's table as a peace offering only to have it returned with a note reading, 'I'm f***ing the love of your life, deal with it.'
Interestingly Brown also went on to tweet the following:
"How u party wit rich n**** that hate? Lol… Throwing bottles like girls? #shameonya!"
Was that a reference to ex girl Rihanna?
At present the text and image have been removed.
via tmz