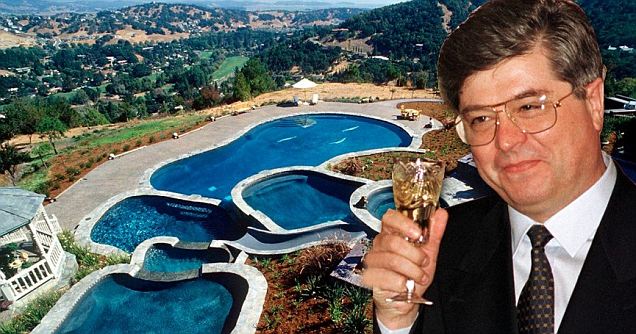 A Picasso lithograph worth $30 000 has gone missing after teens held an illegal party at the Californian mansion of imprisoned former Ukrainian prime minister Pavlo Lazarenko. 
Reports marinij.com, up to 100 teenagers vandalized Lazarenko's home, taking off amongst other things $5000 silver candlesticks, leather coats and laptop computers.
marinij: Police were first called to the party at about 10 p.m. May 27, but the teens fled into the nearby open space before any of them could be stopped or arrested, Riddell said.
"They had gotten in and basically ransacked multiple rooms in the house," South Novato, police Sgt. Eric Riddell said.
The mansion itself has become a head ache for authorities as efforts to force a seizure of assets (looks like the kids got their hands on the loot first) on behalf of international authorities after Lazarenko was arrested in Switzerland. Also of concern are the back taxes on the property, said to amount $2.1 million.
Several photos of the Lazarenko mansion, dated May 27-28 (the date of the party), have been posted to the social photo website Instagram by a user named, "nomercyrobert."
One of them, shot from outside the gate of the house, includes the comment, "RIP to the sickest place ever."
As one commentator offered: what's the world coming to when a big time crook gets robbed by petty thieves? Indeed…