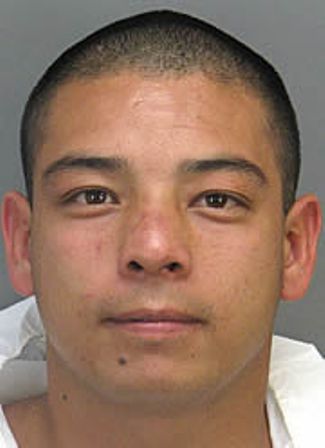 Next time your sorry ass asks Gabriel Villalba to remake your sandwich think twice, three times and then some…
It seems the Del Taco worker who allegedly stabbed a customer over a botched sandwich (but then what were you expecting from a drive thru fast food eatery?) order is linked to local gangs and will find himself answering as to the nature to his gang connections as well to his intent when the 28 year old Gabriel Villalba is said to have stabbed a customer in the abdomen when he next returns to court in August, this after making $25 000 bail this past Friday morning.
gawker: According to the Riverside County Sheriff's Department, the altercation took place after the unidentified victim approached Villalba, who was working the drive-thru window at the Hemet branch, and claimed his order had not been properly filled.
An argument ensued, and the exchange soon became physical. Officials say it was then that Villalba pulled out a knife and stabbed the customer in the stomach.
The victim who's identity is being concealed (I wonder why?) is said to be in a serious condition but nevertheless is said to live.
Isn't it time you dropped by your local Del Tacos and tried one of their delicious burgers today too?
Is this shit worth fighting over for?