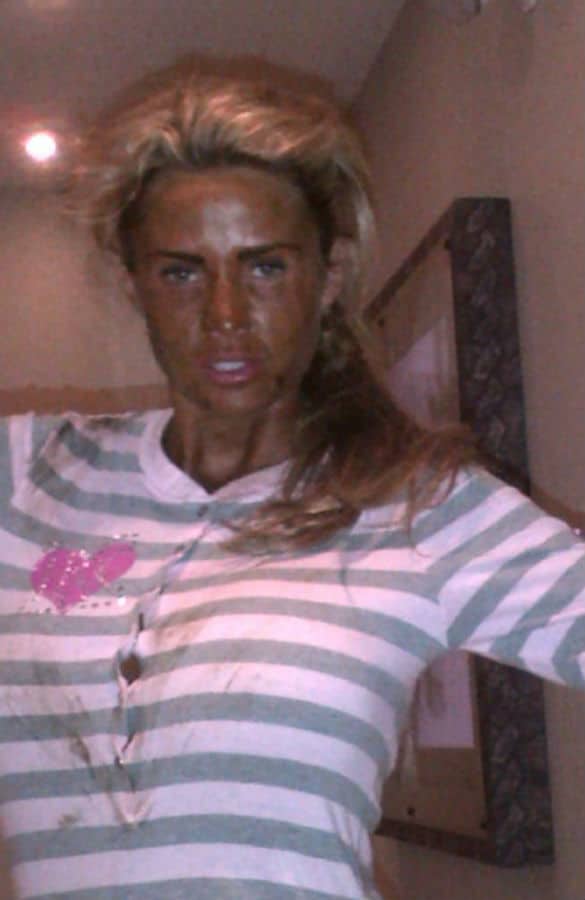 Katie Price would like to be as dark as the moon cause nothing can ever beat the aroma of a well acquired sun tan..
Looks like getting one's summer tan is the must have accessory or at least that is what Katie Price, a UK glamor model would like us to believe as she recently tweeted a picture of herself with what appears to be gunk smeared over her particulars.
Tweeted the bubbly media whore: "Lol haha I've put @laurengoodger fake tan on I hope it washes off lighter haha I look like I've been in mud haha"
Hmm. Once your tan goes black you can never go back, or something to that effect right?