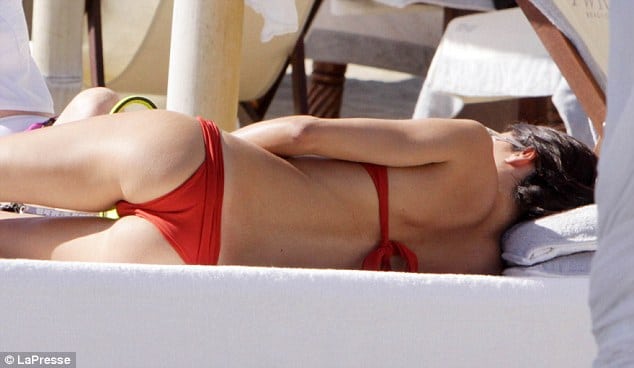 Flavio Briatore only dates supermodels thank you very much. What a billion bucks can do for you too!
Kids it's time to spew spit balls out of your tummy as you jealousy look on and wonder what you too could buy if only you had access to some hard currency. Which is not to say Italian tycoon Flavio Briatore doesn't have looks, charisma, smarts and charm, but the money probably helps. Just ask previous gold digger girlfriend Heid Klum and all other supermodel yummies that go running for money bags.
That said, let's all gawk at present gold digger wife, former Wonder Bra model, Elisabetta Gregoraci who at 32 makes us swoon whilst Flavio a full 30 years her senior takes the good shit all in stride.