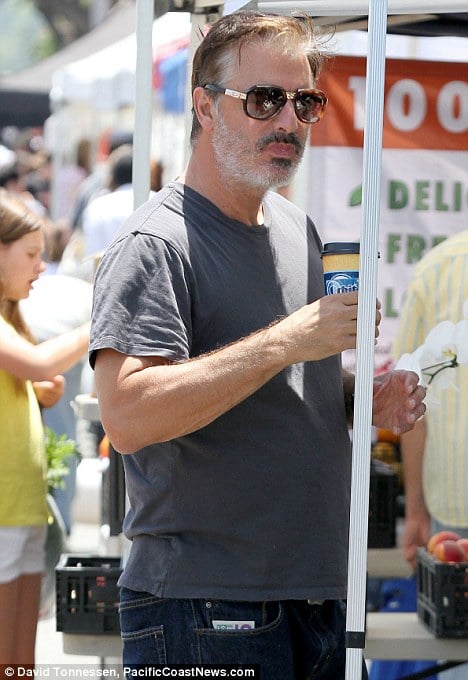 What becomes of our screen idols?
It looks like our collective hero Chris Noth of Sex and the City fame is distinguishing himself in a way quite unlike the suave debonair and handsome character of Carrie Bradshaw's (Sarah Jessica Parker) love interest, Mr Big that made him famous.
The latest image of the 57 year actor shows him guzzling and packing on the pounds with a bevy of grey hair (yes I'm bemoaning the brown locks too) and a raspy grey beard.
To the actor's defense, let's not forget that he is just that, an actor and who he is in real life hardly reflects who he may be in real life. That said, for 57 I'd say Mr Noth is doing just fine and a couple of laps around the football field and a visit (if he so should choose to his hairdresser) will have you ladies swarming like butterflies. Assuming that Chris Noth also happens to be charming, smooth, loaded (does a man always have to be loaded?) and debonair as his screen role suggests he is.