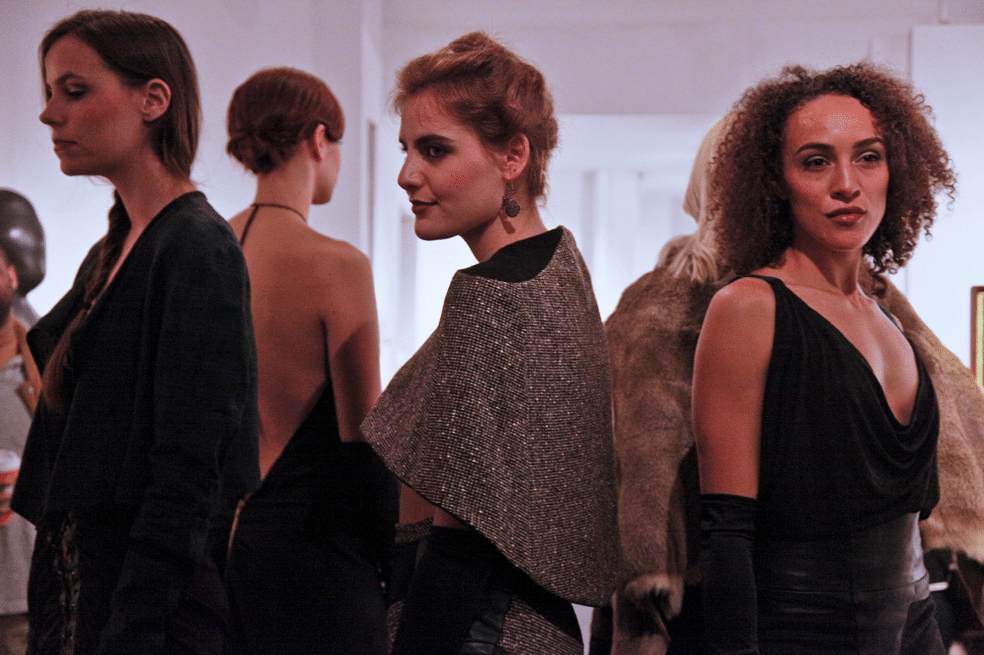 It's all in the ass says a beaming Liz Hartman as she gets one of her models to delicately lean forward as I scrumptiously devour the model's posterior Liz's latest collection.
As a regular contributor to our fashion coverage of NY Fashion week who was I to judge this budding fashion designer from Parson's Design school as she once again had the models heroically stand and face the throngs of cameras that had come to win acclaim on her latest effort. An effort which could be described as urban cheek and sleek meets glam with a heaping of the sartorial. Sleek low cut dresses which emphasized sleek lines whilst being crossed with heavier kitch textures and motifs.
Produced by our very own on and off John Wenrich (yes, he is dabbling in everything as he too is a hawt bixch the world can never get enough of…blah) the evening at Krause gallery turned out to be a cheery one and for one young designer with chutzpah probably just the beginning of many nights where she will command the attention of media hacks like myself.
Jewelry: Carolyn Simon
Hair and Makeup:  Ashley Delea