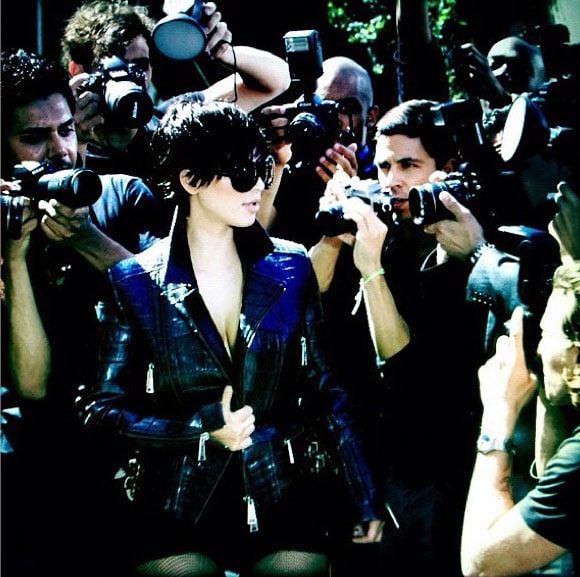 Kim Kardashian scores another fashion spread. How does the media whore keep doing it?
She may never make it on the cover or pages of America Vogue but Kim Kardashian can thumb this in the face of Anna Wintour as the media whore tweeted a picture of herself yesterday appearing in L'uomo Vogue (Italian men's vogue).
In the photo she dons a short bob (in homage to her mother Kris Jenner?) and hot pants. In the background she's surrounded by the paparazzi. Of course how fitting given that the Italians invented the term paparazzi and that KK manages to once again live her utilitarian role as the ultimate art meets reality (or is it vice versa?).
Of course it will be interesting to gauge Anna Wintour's reaction, America's Editor in Chief of Vogue who apparently went out of her way to make sure the reality star didn't get an inviteat the recent Met museum event honoring fashion's elite.