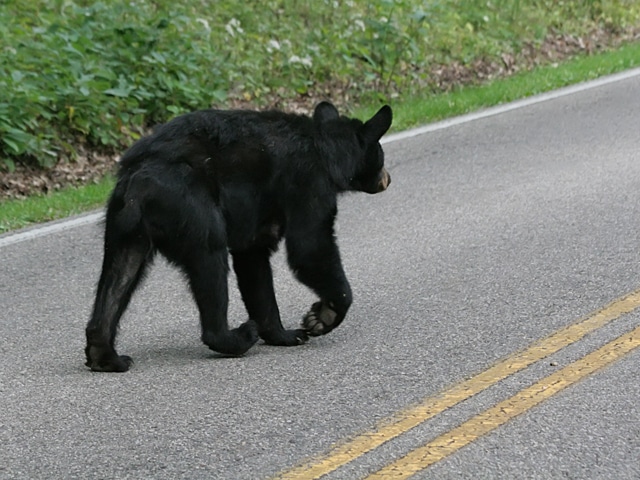 Kids, I have a confession, like most people I love strolling aimlessly on the street. My mind not on anything particular, my fingers gingerly texting as I mindlessly saunter, my face smitten with lots of sunshine falling all over it and the sudden gasp of full blown oxygen ripping through my lungs when I suddenly realize it's time to run for my life when I suddenly walk into the path of a black bear who just like me happens to be going for an aimless walk in the suburbs.
Isn't it time your life was as exciting as the video clip below?
ps- the bear was later tranquilized and taken back to the forest from where it came.