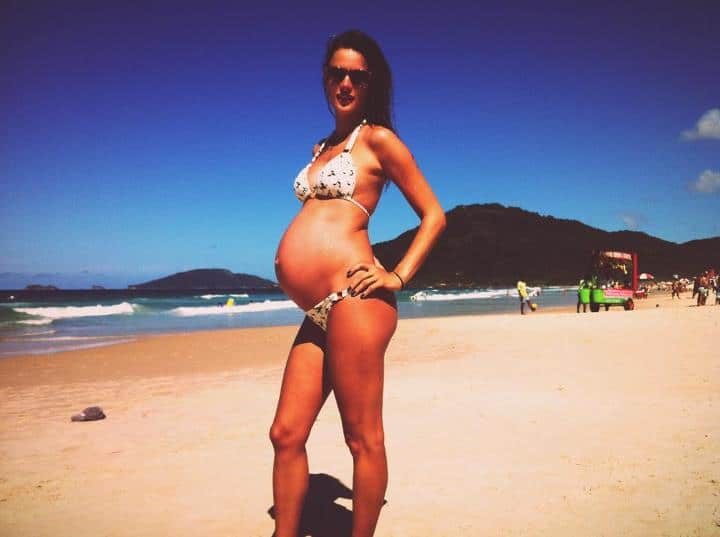 Alessandra Ambrosio would like to pique your curiosity by facebooking you a picture of how she looks like pregnant. 7 months pregnant and in a bikini to be exact, but we're sure you won't mind the bikini part…
In appreciation of all the good cheer all her Facebook fans showed her this past Wednesday when the Victoria's Secret model turned 31 she decided to bestow them a treat, and a treat it was!
Wrote the model: 'Thank u all for the wonderful birthday wishes!!! Have a great weekend everybody!!!'
Ahh, kids me and the chipmunks Fyodor and Vladimir are beyond blushing. As a side note this will be Alessandra's second child with fiance Jamie Mazur. They are looking forward to a healthy boy…congrats A and M!
So what exactly goes into making a successful Victoria's Secret fashion show? A behind the scenes peek as the show is set to go on tonight in NYC.
Alessandra Ambrosio would like to confirm she looks hawt in a pink bikini.
Supermodel Alessandra Ambrosio hosts 'Follow the Sun.'