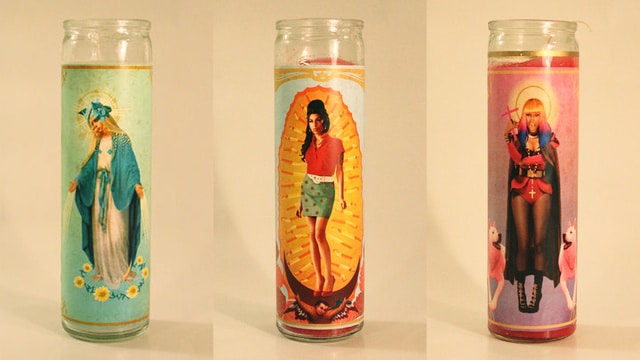 If you can idolize a celebrity why not prey to them as well? 
Kids it's time to introduce you to your next trinket, it's called 'Idolkill.' It's fun, easy and very affordable (at $10 can you really go wrong?) and it will allow you to prey to your favorite celebrity as the day gently passes by.
Currently on display we have Virgin Gaga, Amy of Guadalupe and Saint Gwen (personally I'm holding off until I can get my hands on Bishop Marc and bixch).