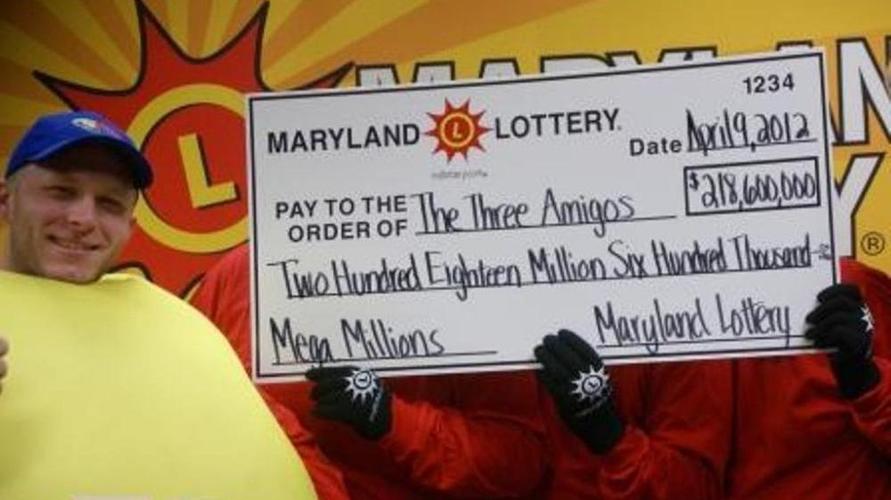 McDonald's worker, Mirlande Wilson now accused of scheming lottery jackpot payout.
Mirlande Wilson put on one heck of a show until reality finally caught up…
In what may have been the best joke on the media in recent memory (at least Mirlande Wilson can write home about that) Maryland's mega millions lottery prize this morning found their rightful owner as three Maryland public school employees stepped up to claim their prize. Unlike Ms Wilson who was keen to stamp her mugall over the loot these three have declined publicly exposing their identity.
npr: Maryland lottery director Stephen Martino says the trio is referring to themselves as 'The Three Amigos' and released limited information about the winners. One is a woman in her 20's, another is a man in his 40's and the third is a woman in her 50's. All three are public school educators in Maryland.
Martino says each works at least two jobs to make ends meet but wouldn't reveal more about them.
The trio, who don't work in the same school, each contributed $20 to a pool and one winner bought all the tickets from three different places. Instead of getting several numbers printed on a single sheet, they printed out 60 individual tickets, so when they finally arrived at lottery headquarters, they produced 60 slips of paper.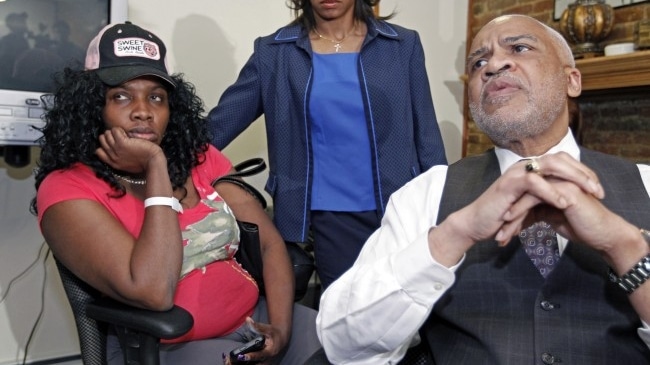 Kids, tell me you're not shedding a few tears reading this and are even reaching into your near empty pocket to offer the 'legitimate' winners a couple of crumpled bucks if not for their good fortune but for the honor and integrity that they have ingratiated themselves in playing off the mess that for a while was otherwise known as the Mirlande Wilson lucky lotto fiasco.
The trio chose the lump sum option for their ticket, worth $158 million dollars, and after taxes, their claim is reduced to $105 million. Split three ways, each of the Three Amigos will receive a check for nearly $35 million.
With respect to Ms Wilson who this time has wisely kept quiet, even if she and her lawyer had insisted that the press pipe down (the irony is too laudable) you have to wonder if she was just living an extended fantasy and in the end couldn't dare release herself from the impossibility and fragility of her own situation (she has 7 children to a number of different number of men with no steady partner) and decided to maintain the illusion that she had somehow won.
In the end what has ended up happening is Ms Wilson crashing back to reality. And what a deafening thud it was….
Never mind Ms Wilson we all have to return to reality (even today's winners), even if that too is a nebulous term or essence to come to terms with…
Mega Millions Mystery Solved: Three Maryland Public Education Workers Claim State's $218.6M Jackpot: MyFoxHOUSTON.com
Anonymous winner to claim Maryland share of Lotto jackpot tomorrow. Will it be Mirlande Wilson?
Mirlande Wilson appears with her lawyer but with no winning ticket.
Mirlande Wilson's shocking secret: 'The ticket is hidden at McDonalds…'
Mirlande Wilson is now a diva. Promises to hold press conference with lawyer Wednesday.
Mirlande Wilson: Now gone in hiding. Co Workers furious.
Mirlande Wilson fails to collect her winning prize. Is there something fishy going on?
McDonald's worker wins $105 million lotto jackpot but now refuses to share prize with co workers.