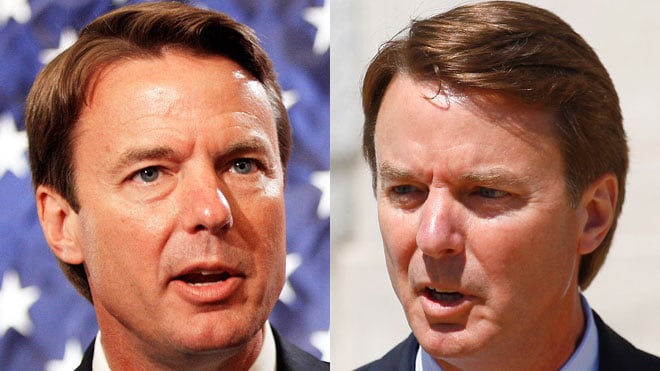 Starting at a whopping $1250, the price of a haircut for John Edwards has recently been reduced to a measly $12.95. Though Edwards might be receiving an even cheaper cut in the near future pending the outcome of his upcoming trial.
Edwards, once the client of Beverly Hills stylist Joseph Torrenueva, has supposedly become the newest client of a Hairdresser named Leah at the Raleigh, NC Supercuts.
"We just talked about his hair," a hairdresser named Leah at the Raleigh, NC, Supercuts told local press.
Torrenueva, a Democrat, said he began cutting Edwards' hair for free but wound up charging him $300 to $500 per haircut, plus the cost of airfare and hotel stays. That's because Torrenueva was often forced to meet Edwards on the campaign trail to shear his locks.
Edward, who is currently facing six felony charges; four of which are related to accepting illegal campaign contributions, could face up to thirty years in prison…. where It may be comforting to know all haircuts are free.
Isn't it interesting how those haircuts keep getting cheaper the more John gets himself in grief…? By the way me thinks John looks the same with or without a $1250 haircut, but then again, I've never had a $1250 hair cut, well at least not yet… (see below and of course above too….)