How an alleged affair with Peter Facinelli suddenly went to the 'you got to be kidding me' vernacular that had this editor/publisher wagging his tongue in disbelief…to the diabolical actions of illegal tampering, switching and baiting and sudden denial.
It began like this last Sunday eve:
Brianne Patterson, gossip writer about town: " You're never going to believe this, but Peter Facinelli and his wife Jennie Garth are getting a divorce."
Me: Wow. Where did you get this from TMZ? 
BP: No my private sources. 
Me: Meaning…?
BP: Easy…I'll get to that.
(brief pause)
Me: So why they are getting divorced?
BP: Cause he slept around.
(brief pause again)
Me: 'With whom?"
(even longer pause now)
BP: "Me…." 
 And this too:
And so starts the drama that has led to this journal receiving a letter from Peter Facinelli's legal counsel demanding a public retraction  with regards to their client, the Twilight actor Peter Facinelli with respect to him ever having had an affair behind his wife's back.
In a way his counsel is right, for Peter Facinelli's affair was never behind Jennie Garth's back, it was with her complicit understanding, which as Brianne Patterson kindly reminded me- doesn't technically make it an affair. That's assuming extraneous liasons ever actually took place
But before we can really fathom what this all really means we're going to have to like all sleazy stories (sorry Peter- I still think you are a hawt bixch…) have to back up a bit.
A few days ago I received pressing communication from Brianne Patterson insisting that she had the lowdown on Twilight actor Peter Facinelli who according to her was now getting a divorce from his long time wife Jennie Garth. How she obtained this information defied understanding. All she would reveal was that she had inside knowledge of the case and that Peter and his wife would be going public with their divorce in a matter of days. Even better, she knew what had come between their marriage, a woman who had slept with Peter.
READ THE NAMES BELOW.
ASIDE FROM TINSEL KOREY AND ASIDE FROM ME, THERE'S ANOTHER WOMAN- HER NAME IS SARAH AND SHE HAS A DAUGHTER. 
Who was I to doubt her, for the next morning after our story went public their divorce was conspicuously announced to the tabloids.
But even before I proceed with the particulars it may help to understand who I have come over the last twelve hours to innately understand who Brianne Patterson is. Who she is in short is an aspiring celebrity in her own rights who will use any technique, trick, scheme to get to the podium that she so desperately wants access to. (our research shows this below: )
PRESSING RESEARCH ON BRIANNE PATTERSON
From Kathryn McDermott one of our long term writers at the journal comes the following, as she went into research mode today. We needed to get answers now :
http://candacepatterson.blogsp…
Evidence:
If you do a bit of digging through Google you quickly find out that she is a big fake:
A Twitter account exposing her real name (and face!) Candace Patterson:https://twitter.com/#!/realann…
On the Dirty:
A post of the Dirty about what a creepy fame monger she is: http://thedirty.com/2011/03/di… then and still now: http://thedirty.com/2012/01/br… which notes she calls herself a writer.
Harassment:
I have a friend that is very closely connected to Kelly Clarkson. I asked her if she knew Brianne Chantal, or Anne Chantal, or Brianne Patterson, or Candace Patterson; and according to Jamie, she immediately reacted. Brianne STALKS all fans (She has stolen Jamie's pictures on multiple occasions and then called them her own and threatened Jamie when she called her out on it) as well as hacked computers and stole tracks which were then leaked. There are multiple people that have called her out on this on different Kelly Clarkson fan sites. She has also claimed to have lesbian pictures of Kelly Clarkson, which she mysteriously stopped bringing up after Kelly's manager was alerted of the incident with Brianne.
She has also been known for years to "steal and leak" videos of KC or at least pretend to, and has been caught doing so.
From Idolator: http://idolator.com/5538042/ke…
And here is her being called out for it:
…and more:
http://hereiam1989.tumblr.com/…
Recently, she also claimed on her TUMBLR to be the owner of the Casey Anthony tapes, saying that people could message her for details on how to get their hands on it:
Pretty crazy.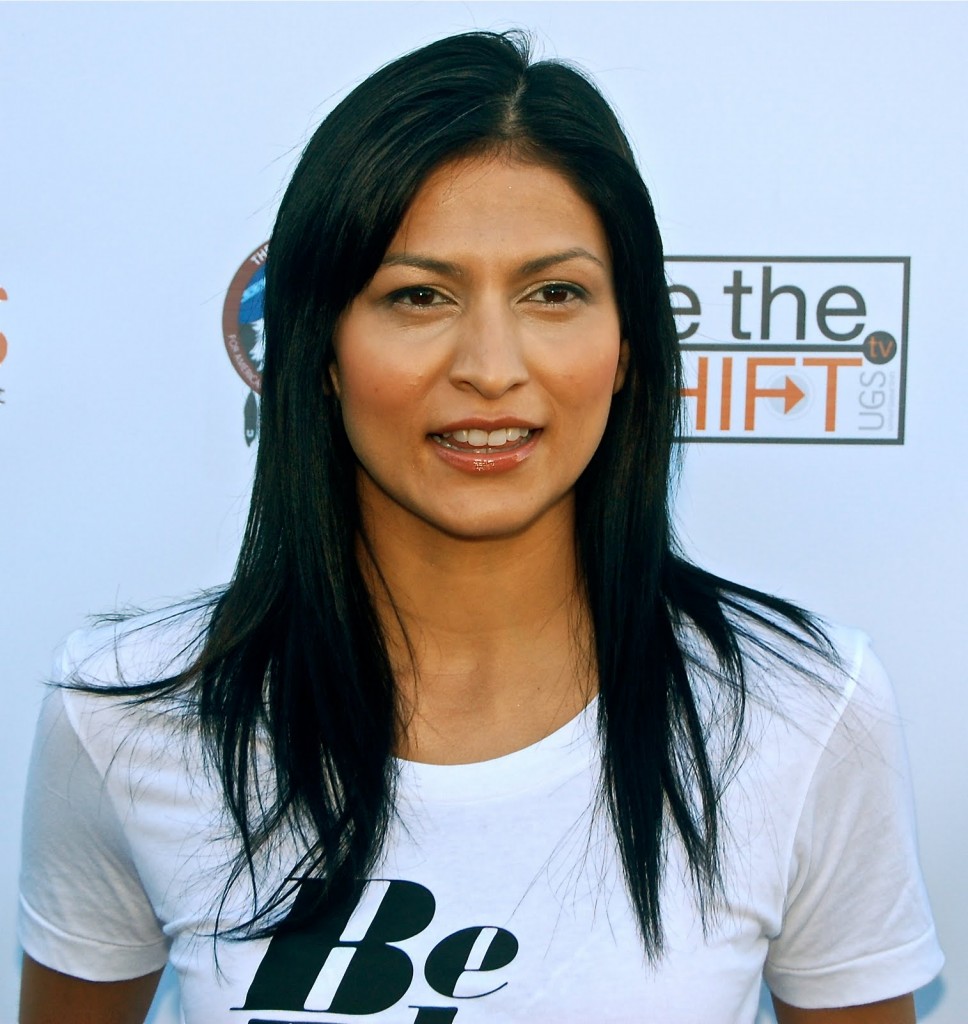 And here's this:
To be sure the legacy she has left to date has been a distasteful one but who was I at the time to deny someone who I discovered over the web earlier this year breaking leads that seasoned journalists had failed to find their day in the sun? Especially when they kept coming up with the goods?
As long as she had the facts and proof we were all good to go. So I thought…
In short Brianne Patterson is a Canadian writer/fan/psycho/sycophant whom I first came across with regards to timely leaks pertaining to not guilty child killer Casey Anthony earlier this year. Everywhere I looked she was always one step ahead of me and fellow journalists from respective media outlets.
She always seemed to know where and how the leaks were coming from (Kelly Clarkson, Casey Anthony and now Peter Facinelli) and getting her hands on images and information that were the appetite of every tabloid writer's wet dreams. How or where she found her information defied logic, but all I knew was she was onto something and I had to get inside her head.
And from there we went to bat, publishing stories, alluding to conduct that had taken place and building to the eventual release of all the guilty parties in the next few days. But then that all changed last night when our outlet was served courtesy of Peter Facinelli's counsel. Suddenly Ms Patterson went into panic mode. But why? If she had the goods and proof there was nothing to fear?
And yet upon returning from dinner the evening after Peter Facinelli's lawyers served our outlet I found almost every article we had written on the matter deleted. How did this happen? I reached out to Ms Patterson. No answer. Why wasn't she picking up the phone? Then the texts came: see below.
She wanted out. But why? What had changed? What was said to her? Did someone reach out to her? Was she protecting someone? And why would she not consult with me first the publisher before drastically pulling all these articles off? What had happened?
And then this:
And there it was again. SARAH. But who was Sarah? Was she the other woman that Ms Patterson had alluded to me earlier in the week that was involved?
Now suddenly the texts became diabolical. Suddenly hysterical and then this morning I discovered her personal blog defaming me and outright insisting that I had written all the articles myself and that I was being an imposter. Really? Does it get any more diabolical?
At the end of the day you the reader will have to answer the question yourself. Did the actor Peter Facinelli really have an affair? Or is this all a product of an overzealous imagination and was this publisher unwittingly used? Or is it a situation that something behind the scenes is going on and in due course we will all come to discover that Mr Facinelli did indeed have an affair. Or not….
But then again why do we care so much what our icons do in their spare time…?
At present I have sent Sarah an email and am waiting to see if she will say anything or provide the much promised images.
And just over an hour ago before we published this piece came the following message from Brianne. Such is the life of an aspiring media whore…
Breaking: Peter Facinelli files for divorce whilst Jennie Garth pleads to save marriage.
The curious case of Internet stalker and savage Brianne Patterson.
Peter Facinelli purported lover is fired for refusing to out herself.
Peter Facinelli's mystery woman said to be very much in love with him.
Blind item suggests Peter Facinelli porked fellow Twilighter
EXCLUSIVE: Mystery woman opens up about alleged affair with Peter Facinelli
Peter Facinelli now denies affair ever took place
Peter Facinelli affair took place with wife's consent at downtown Sheraton Vancouver hotel
BREAKING: Peter Facinelli lover steps up and reveals he had an affair