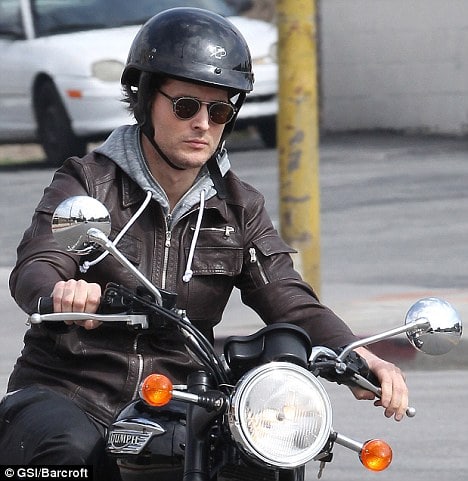 Off the back of our breaking story as to Twilight star Peter Facinelli pursuing an affair outside of his marriage that has led to the dissolution of his marriage to wife Jennie Garth come new images of the star riding his bike in Los Angeles without his wedding band. Hardly the news so many fans had been hoping for since the couple first came out to incredulously announce to the public that they had agreed to terminate their marriage.
With respect to the dissolution of the marriage there has been widespread conjecture that Peter Facinelli had been carrying on the affair behind his wife's back. That according to our source is not the case. In fact the affair had been knowingly understood to be going on with Jennie Garth's tacit approval. It appears with the passing of time and an attempt at reconciliation after a summer rift between the two nerves were frayed beyond no end.
Reiterates our source:  "Peter had been seeing another (Canadian) woman for quite some time. They tried to make it work for the sake of their children and Jennie played housewife for as long as she could but finally had enough."
Our source also offers the following: "She had at all times remained faithful to Peter, even during the summer rift in the hopes that things between them could be salvaged." 
With respect to the affair itself we can report that meeting points where the liason took place with Peter Facinelli included Vancouver's Sheraton Wall Centre in Canada where the actor had been filming. On one occasion amorous activity was said to have taken place on the 12th floor whilst paparazzi hoped to get shots of the star who it seems was somewhat pre occupied with matters of the heart….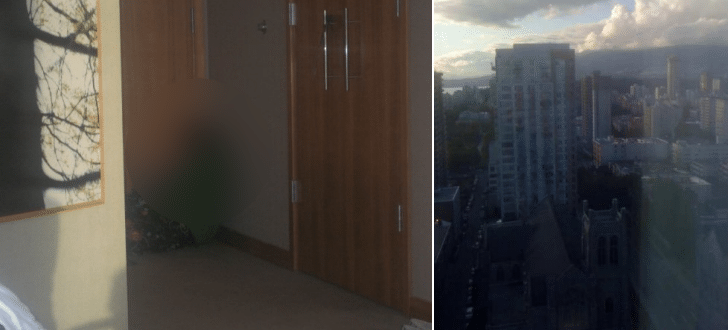 The curious case of Internet stalker and savage Brianne Patterson.
Peter Facinelli purported lover is fired for refusing to out herself.
Peter Facinelli's mystery woman said to be very much in love with him.
Blind item suggests Peter Facinelli porked fellow Twilighter
EXCLUSIVE: Mystery woman opens up about alleged affair with Peter Facinelli
Peter Facinelli now denies affair ever took place
Peter Facinelli affair took place with wife's consent at downtown Sheraton Vancouver hotel
BREAKING: Peter Facinelli lover steps up and reveals he had an affair
BREAKING: Peter Facinelli & Jennie Garth divorcing